CfA Faculty
All of our instuctors are leaders in their fields, having a combined total of over 75 years of teaching experience. All faculty members have advanced levels of academic and performance achievement.
---
Click on the individual instructors below to jump to their bio:
George England,

Suzuki Guita

r,

Folk/Pop Guitar
Bevin Flemming,

Brass, Voice and Piano; NYSSMA Aural Skills
Kathleen O'Rourke, Voice and Beginning Piano; NYSSMA Aural Skills
Victoria Wolf,

Voice, NYSSMA Aural Skills
Kanako Yamazaki, Piano, NYSSMA Aural Skills
---
Mark Engelhardt,
Director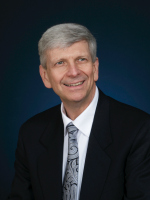 Organ
A native of New Orleans, Mark Engelhardt holds Bachelor and Master of Music Degrees from Louisiana State University and has studied organ and choral conducting in several venues in this country and in England. He returned to the position at of Organist and Choirmaster at St. Peter's in January, 2013, having served here from 1984 - 1989. Leaving St. Peter's at that time, he was Organist and Director of Music at the Cathedral Church of St. Paul in Boston, and Music Consultant for the Diocese of Massachusetts from 1989-2005. In that position, he was widely sought as conductor, conference music leader, and organist for many occasions at the local, regional, and national levels. Under his direction, the Cathedral Choir made a professional recording "Author of Light" and sang twice at the National Cathedral in Washington, D.C.
Leaving the Cathedral in 2005, he served as Lay Associate and Organist and Director of Music at Grace Episcopal Church in Salem, Massachusetts. His duties included Office Administration, some pastoral responsibilities and complete oversight of the music program. With the Rector, he founded the Choir School at Grace Church which seeks to educate young singers using the materials of the Royal School of Church Music.
Answering the call to once again serve at St. Peter's Church, he brings years of experience working as a lay professional in the Episcopal Church, and a deep sense of the mission and ministry of St. Peter's parish. The musical history of the parish includes a long-held association with the Royal School of Church Music and developing the choristers' program is a primary goal, while continuing and building upon the recognized standing of the Parish Choir as a significant leader in liturgical choral arts.
As a concert organist, Mark Engelhardt has performed in some of the world's great venues, including the First Congregational Church in Los Angeles; Methuen Music Hall; Trinity Church, Wall Street; and in England, Tewkesbury Abbey, and Truro Cathedral. He also has performed and recorded two CDs with trumpeter Chris O'Hara: "Sound the Trumpet" and "johann sebastian BACH" which are available online at http://www.cdbaby.com/cd/christopherjohara. Mr. O'Hara and Mr. Engelhardt recently collaborated with stunning lyric soprano Sarah Moyer to form the trio "Illumine". Lux Aeterna is available at http://www.cdbaby.com/cd/illuminetrio.
---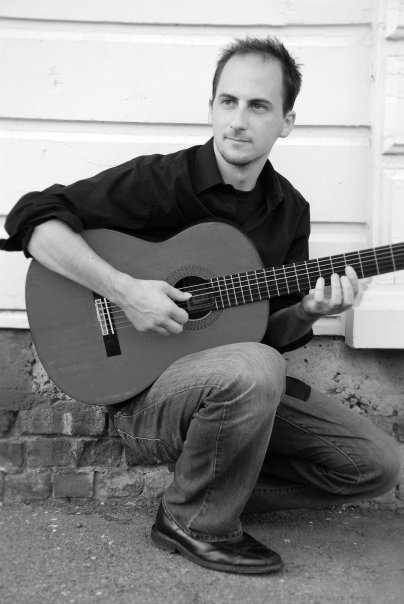 George England
Suzuki Guitar, Folk/Pop Guitar
Guitarist and lutenist George England grew up in an artistic home steeped in the traditions of American folk and jazz music. While his training is rooted in the traditions of European classical music, his relationship with the guitar remains exploratory. His performances often include works from the Renaissance to the present day on modern and historical period instruments in solo and ensemble settings.
George was awarded a Fender Instruments Corporation Grant in 2004 to study jazz at the Berklee School of Music in Boston and the Andrés Segovia Memorial Endowment in 2005 to pursue classical guitar at California State University Northridge (CSUN). In 2008 he was a finalist in the Sierra Nevada International Solo Guitar Competition and received 1st Prize at the Festival of New American Music Performer's Competition in Sacramento, California. He has since enrolled as a scholarship recipient at Stony Brook University in New York, where he is a candidate for the Doctor of Musical Arts degree.
George has taught guitar privately and has lead before/after-school guitar programs at elementary schools in Fairfield (outside San Francisco Bay Area), Sacramento, and Los Angeles since 2002. He has since taught beginning to advanced guitar as an adjunct faculty member at CSUN and Yuba Community College before relocating to New York in 2013.
George's teaching philosophy incorporates a balance of approaches to help students become not only well rounded musicians, but engaged learners. Some of the skills his students gain are: listening, imitation, improvisation, memorization, reading, performance and rehearsal techniques, and composition. By utilizing the Suzuki principles and repertoire, George's students cultivate a sense of joy in the learning process. Private and group lessons, parent education, recitals and peer encouragement are the tools that helped Mr. England learn the instrument and are in turn the tools he strives to pass along to his students.
---


Bevin Flemming
Brass, Voice and Piano; NYSSMA Aural Skills
[Bio coming soon]
---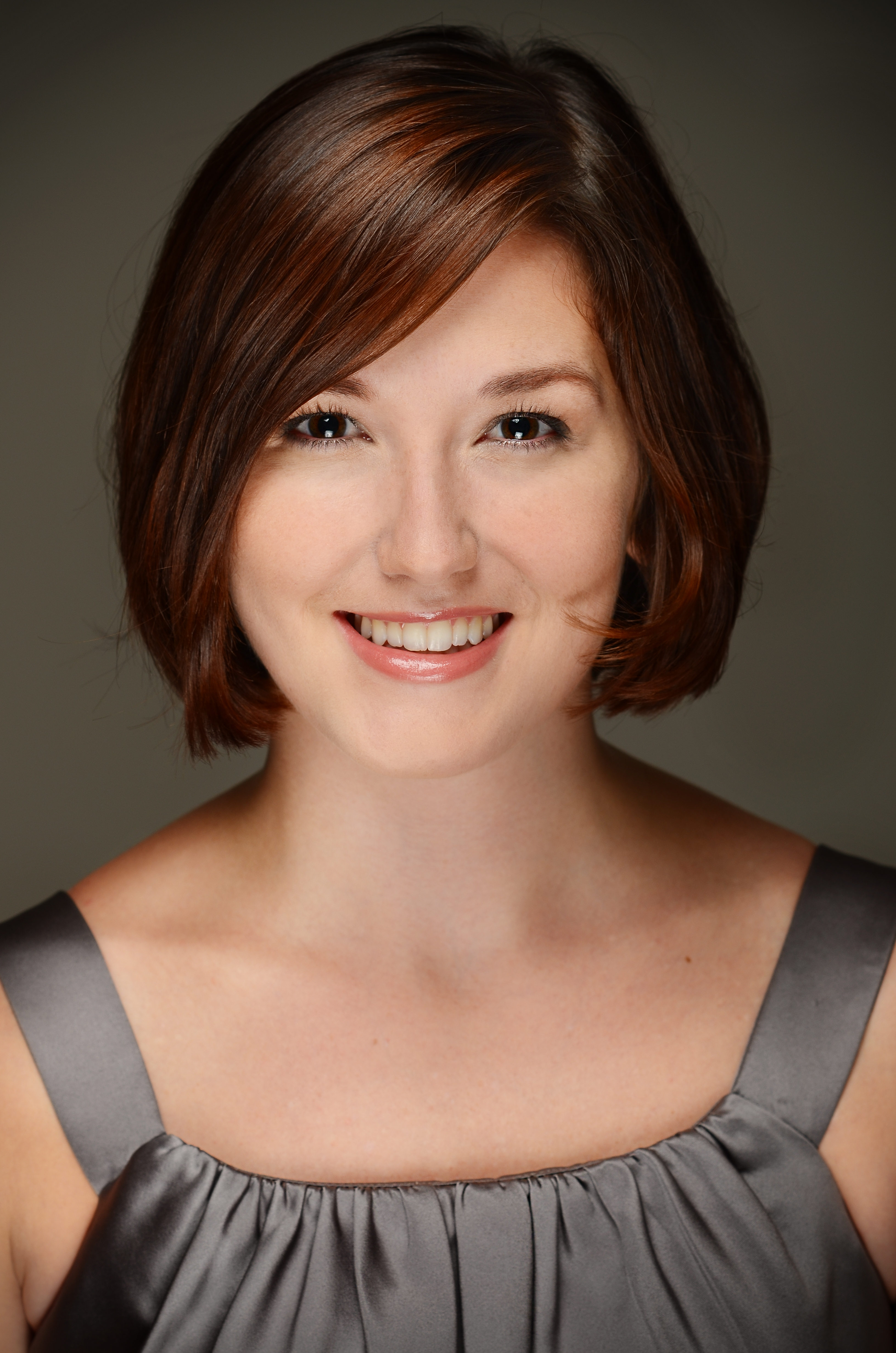 Kathleen O'Rourke
Voice and Beginning Piano; NYSSMA Aural Skills
Kathleen O'Rourke, soprano, was born in Des Moines, Iowa. Kathleen is in the third year of her Doctoral Studies at SUNY Stony Brook, having completed a M.M. degree in Vocal Performance in 2013. Kathleen graduated magna cum laude from Barnard College, Columbia University with her Bachelors of Music degree.
Kathleen's most recent credits include the role of Dorinda in Handel's Orlando, Dinah in Leonard Bernstein's Trouble in Tahiti, scenes as the title role from Massenet's Cendrillon and soprano soloist in Duruflé's Requiem with St. Peter's By-the-Sea Parish Choir in Bay Shore, NY. Kathleen is praised for her vocal flexibility in repertoire ranging from the Baroque Era to modern works by living composers. Her clarity of sound and love of language make her a formidable musician and vocal interpreter. Kathleen has performed in Vienna (and the Alps!), Croatia, Krygystan and the New York Metro Area and currently teaches at Stony Brook University's Saturday Pre-College Program. She has been on faculty at CfA since January of 2013. In addition to singing, Kathleen has a penchant for delicious food and drink and has had the pleasure to work as managerial staff at several fine dining restaurants in New York City.
---

Dr. Christopher Reames,
Director of Development
Voice
American tenor, Christopher Reames, is establishing an exciting and engaging career as a concert artist, recitalist and dynamic performer on the operatic stage. Praised for his "lustrous" singing and "great musicality" by the The Examiner, his compelling performances captivate audiences with beauty and sensitivity.
Christopher is a recent finalist in national competitions such as the New York Oratorio Society Solo Competition, the Joy in Singing Competition, the Franco-American Vocal Academy Grand Concours de Chant, and the National Association of the Teachers of Singing Artist Award Competition. Recent operatic performances include the title role in Weber's Oberon, Arturo in Lucia di Lammermoor, Prologue/Peter Quint in The Turn of the Screw, Slender in The Merry Wives of Windsor, and Tamino in Die Zauberflöte.
Christopher has built and successfully maintained an active private voice studio, specializing in teaching high school-level singers interested in pursuing musical studies through to the adult enthusiast or professional. During his doctoral studies, he was responsible for teaching undergraduate voice majors and the undergraduate opera workshop. Many of his students have achieved high marks at local and regional music festivals, successfully completed advanced musical degrees at prestigious academic institutions, and have been invited to participate in respected musical organizations and ensembles within their communities.
Christopher is an alumnus of the Aspen Music Festival and School, Songfest, the Hawaii Performing Arts Festival, and the Cincinnati College-Conservatory's Opera Theatre and Music Festival of Lucca, Italy. He holds a Doctor of Musical Arts degree from the State University of New York at Stony Brook, a Master of Music degree from the University of Nevada at Las Vegas, and a Bachelor of Science degree from William Jewell College in Liberty, Missouri.
---

Victoria Wolf
Voice, NYSSMA Aural Skills
[Bio coming soon]
---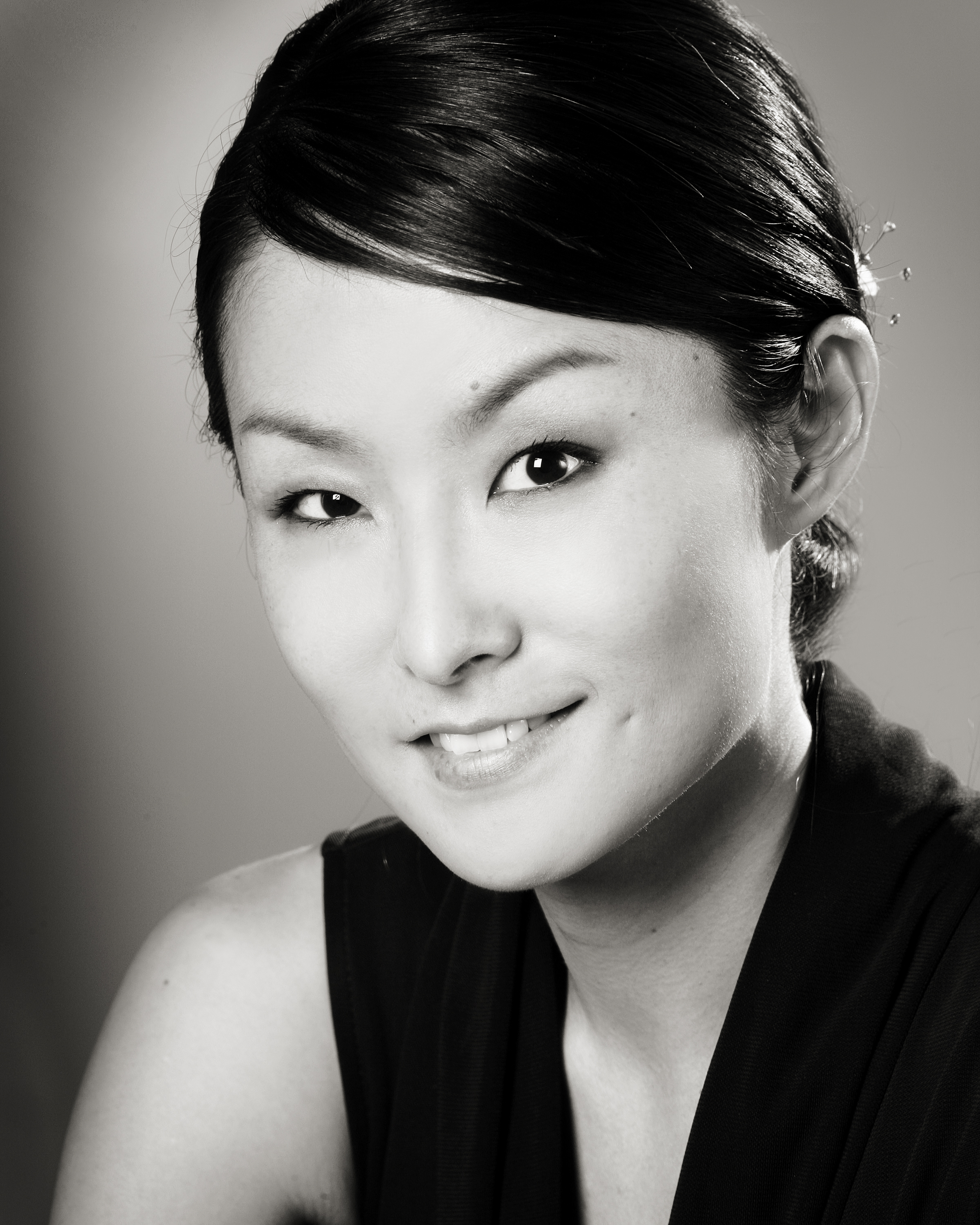 Kanako Yamazaki
Piano, NYSSMA Aural Skills
Kanako Yamazaki is a highly sought-after pianist and instructor who specializes in educating the young pianist. Currently, she enjoys maintaining a private piano studio and collaborating with students and faculty at Stony Brook University and with fellow musicians in Manhattan and Long Island. Mrs. Yamazaki formerly served as a collaborative artist at the University of Nevada, Las Vegas, the University of Nevada, Reno, and the Nevada School of the Arts, where she worked closely with both singers and instrumentalists. She is a former recipient of the Felix Viscuglia Award for Best Instrumental Performer at the University of Nevada, Las Vegas, where she was also a winner of the University Symphony Orchestra Concerto Competition. She is also a former winner of the Reno Chamber Orchestra Concerto Competition. Showing much promise as a young pianist, Mrs. Yamazaki appeared as a soloist with the NHK Dan Yu Orchestra in Tokyo. She continued her studies at the prestigious Toho Gakuen High School of Music and Toho Gakuen College of Music in Tokyo, as well as the International Keyboard Institute in New York. She has participated in lessons and master classes with such high profile pianists as: Gianluca Luisi, Jerome Rose, Nadia Spachenko, Janice Weber, Mykola Suk, Walter Ponce, and Jerome Lowenthal. Mrs. Yamazaki holds a Master of Music degree in piano performance from the University of Nevada, Las Vegas. She is fluent in both Japanese and English.
---
[other faculty coming soon]
---
Our mission as highly-trained instructors is simple:
We strive to inspire future generations of musicians and music lovers in an ever-changing world!
---