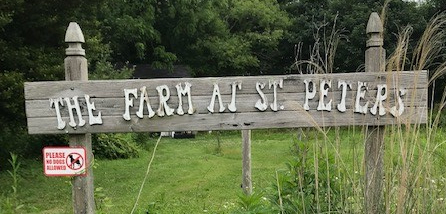 St. Peter's Organic Victory Garden was the recipient of the Bay Shore Lowe's Community Service Award. On Tuesday November 9, volunteers from Lowe's spent all day working tirelessly building and filling raised garden beds, replacing sprinkler poles, repairing broken valves, adding faucets, rebuilding our garden sign, building and moving picnic tables!! Also for the new garden tools!! All of us at St. Peter's Church and farm are so grateful to Lowe's of Bay Shore for their generosity and, especially, for the volunteers as they worked to improve our farm so that we can continue to grow more organic vegetables for families facing food insecurity. In addition, St. Peter's Organic Victory Garden can continue to bring community groups together to learn about organic gardening, working together and ways to take care of our environment.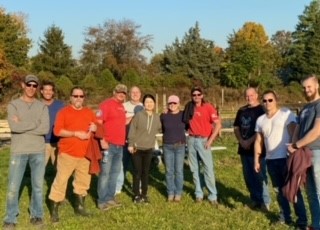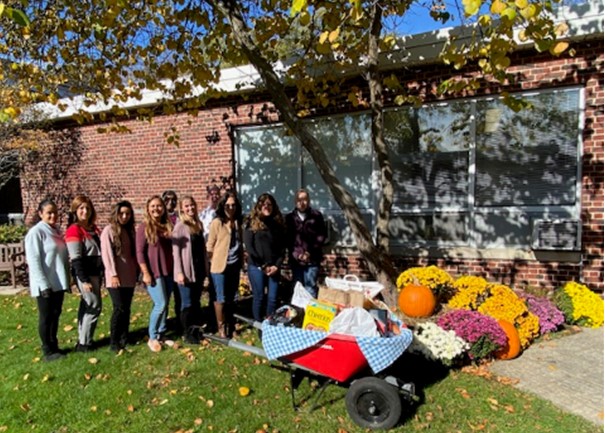 In grateful appreciation of the work Island Harvest does to help feed the hungry, St. Peter's Episcopal Church and Farm along with Loving Hands Montessori Preschool in Bay Shore partnered together in raising $300 towards their efforts.
St. Peter's Episcopal Church Has Received A Grant from Episcopal Ministries of Long Island to Transform St. Peter's Farm. St. Peter's Organic Victory Garden aspires to be a new garden Grow and Give Ministry. Members of St. Peter's Church have been working behind the scenes cleaning, mulching, tree trimming and plowing. Our goal is to transform our garden into a place where a variety of community groups like Cub Scouts, Girl Scouts, and other Faith based communities come together to garden, experience nature, socialize safely, share ideas and faith. We have a connection with Island Harvest Food Bank and want to grow fresh produce to give to those families with food insecurity. Despite the current health situation, we have received partial grant funding by the Episcopal Ministries of Long Island to transform the green space with raised garden beds, including a Prayer Garden, Bird and Butterfly Garden, Sensory Garden and growing fields for an abundance of fresh produce. If you enjoy gardening, come volunteer for an afternoon! We still have plots available and are giving away free plots to members of St. Peter's Church and other Community Groups.