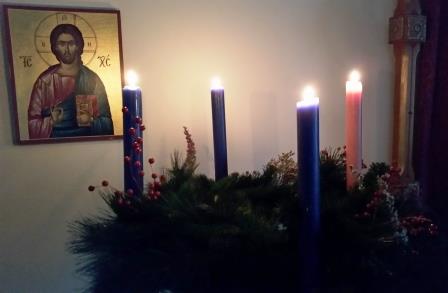 Sunday, 21 December 2014

The Fourth Sunday of Advent

(Click on the links to see the leaflets)
8 am Holy Eucharist: Rite I
(St. Edmund's Chapel)
The Right Reverend Johncy Itty, Celebrant
10:15 am Choral Holy Eucharist: Rite I
(Church)
The Right Reverend Johncy Itty, Celebrant
Click HERE to read Bishop Itty's Christmas Letter to the Parish

— Parish Notices —
Sunday, December 21

HEARTY CONGRATULATIONS and best wishes to the Reverend Duncan A. Burns, a son of St. Peter's Parish, and the son of parishioners Sue and Bruce Burns upon his installation as Rector at St. John's, Huntington last Saturday, December 13.
Christmas Memorials


In order to have your intentions printed in the service leaflets for Christmas, please return your offering NO LATER THAN THIS SUNDAY MORNING.
The ANGEL TREE . . .
Thank you for your generous gifts, and please remember that all gifts must be left at the tree no later than THIS Sunday, December 21, for delivery in time for Christmas.
"LUX AETERNA" a newly released CD performed by "Illumine" a trio of trumpet, soprano, strings, organ, and harpsichord is still for sale through December 25 at
the special rate of $20 for the first copy, and $15 for additional copies. All proceeds through Christmas go to St. Peter's Church. This recording marks the first professionally produced recording made in St. Peter's Church, using the magnificent Gress-Miles organ. Perfect for that last minute shopping gift! Please see Mark Engelhardt.
PLEDGE ENVELOPES are in the Narthex. Please pick up your set. It is now possible to make donations or to make pledge payments online! Go to the Parish website (www.stpetersbayshore.org) and click on the "Donate" link.

Please note: The Parish Office will be closed from December 26 through January 4. There will not be an issue of the E-News next week.
Christmas Eve Pageant
This year's pageant will be the Liturgy of the Word at the Family Service at 4pm on Christmas Eve. During Sunday School time this Sunday, we will make final assignments of costumes and parts of Angels and Shepherds. Children of all ages, including visitors, are invited to participate.
Please plan to arrive at the Church on Christmas Eve at 3:15 to assist dressing your child in their costume and allowing them to do a very quick practice at 3:30. The Pageant will be at 4:00 during the Family Christmas Service. We ask parents that once the pageant portion of the service is complete to meet their children back in the staging area to change them out of their costume and bring them back into the service.
---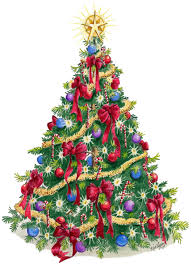 Christmastide at St. Peter's

Wednesday, December 24
Christmas Eve
4:00 pm—Christmas Pageant and Family Eucharist
11:00 pm—Festive Choral Eucharist for Christmas
Thursday, December 25
Christmas Day
10:00 am—Christmas Day Eucharist with Carols
Sundays, December 28 and January 4
The First and Second Sundays after Christmas
8:00 am—Holy Eucharist, Rite I
10:15 am—Choral Holy Eucharist, Rite II
Tuesday, January 6
The Feast of the Epiphany
6:00 pm—Festival Choral Eucharist
followed by a Parish Potluck Supper
---
JANUARY EVENTS AT ST. PETER'S
Tuesday, January 6 - 6 pm. FESTIVAL EUCHARIST FOR THE FEAST OF THE EPIPHANY in the Church,

followed by Parish Potluck Dinner. Please signup for the

Dinner on the sheet in the Narthex.
Saturday, January 10 - 6 pm JANUARY FAMILY MOVIE NIGHT. Please suggest a movie and tell a Vestry Member!


Sunday, January 11 - SPECIAL COFFEE HOUR FOR NEW MEMBERS, in the Lounge following the 10:15 am service.



Sunday, January 18 - 9 am PATRONAL FESTIVAL

EUCHARIST and ANNUAL MEETING. (Combined 8

and 10:15 service on this day)
---
MUSIC AT ST. PETER'S 2014-2015 SEASON
¨ Sunday, February 15, 4 pm "The Vocal Artist" Music for voice and piano performed by Victoria Wolfe, Kathleen O'Rourke, and Chris Reames with Kanako Reames at the piano. $20/$15
¨ Sunday, March 15, 4 pm EVENSONG SUNG UPON THE FOURTH SUNDAY IN LENT The Parish Choir sings English music of the seventeenth century. (Free Will Offering)
¨ Sunday, April 19, 4 pm BRADLEY BURGESS, organist, in Concert $20/$15
¨ Sunday, May 17, 4 pm VESPERS SUNG UPON ASCENSION SUNDAY The Parish Choir sings music of the Italian Renaissance. (Free Will Offering)

Additional concerts at St. Peter's,but not part of the Music at St. Peter's Concert SeriesSunday, October 26, 4 pm & Sunday, March 8: eVOCO VOICE COLLECTIVE, a newly-formed choral ensemble, specializing in unaccompanied choral works for Mixed Voices.


---
Weekdays:
Morning Prayer is read Monday and Wednesday at 9 am.

A warm welcome will greet you at St. Peter's!
St. Peter's by-the-Sea Episcopal Church
500 South Country Road
Bay Shore, NY 11706
Phone: 631-665-0051
Fax: 631-665-0052
Join us on FACEBOOK

www.facebook.com/StPetersbytheSea
www.facebook.com/StPetersBytheseaEarlyChildhoodLearningCenter
https://www.facebook.com/centerforartstpeters