The Sixteenth Sunday after Pentecost


Proper 20/A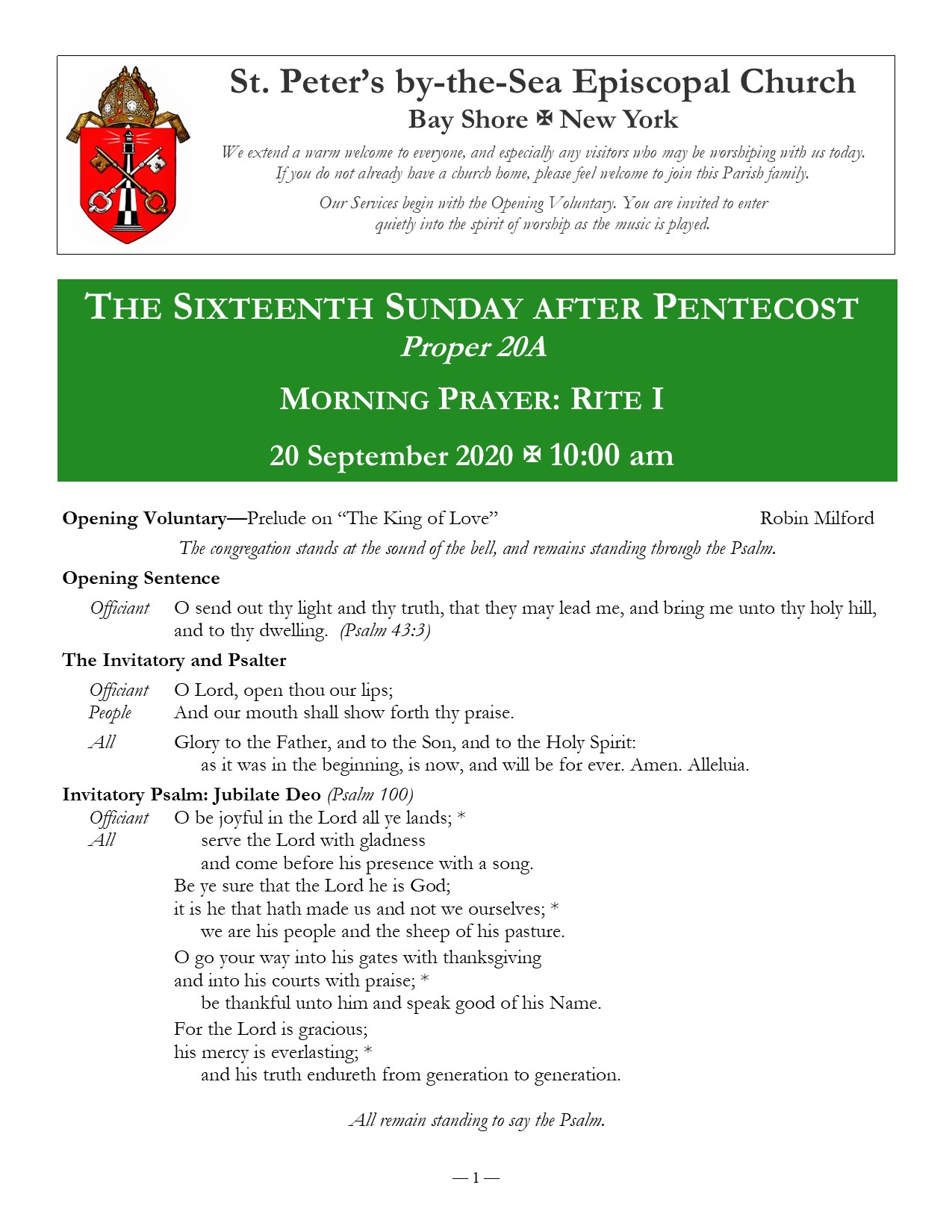 — Parish Notices —
Bishop Itty is at home recuperating from his successful surgery last Monday. He anticipates being out of the office for at least three weeks. For the next three weeks, our Sunday morning services will be the office of Morning Prayer.

September 20 will be officiated by Brian Clark, Senior Warden, and Rosemary Johnson will offer Reflections on the Lessons of the Day.

September 27, Joe Goncalves, Junior Warden will be the Officiant, and Bob Birch will offer Reflections.

October 4, Mark Engelhardt will be the Officiant, and Juanita Moon will offer Reflections.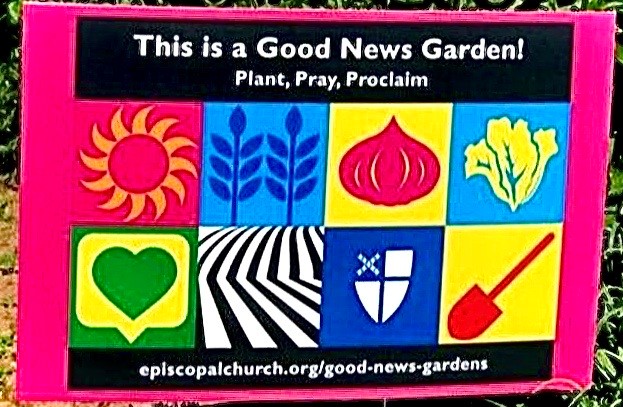 News from the Garden: Reverend Reyes and his wife, Taty, of Christ Church in Brentwood, visited St. Peter's Church and Garden in September. Being able to share produce with his Parish and families in need has been a huge part part of our garden's success. It's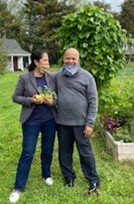 amazing to see how faith and spiritual work through gardening happens naturally. Bishop Itty joined us and we were excited to share ideas of how our Parish gardens can work together. Many thanks to Reverend Reyes for visiting St. Peter's Church and garden!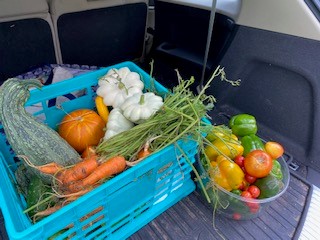 Coming soon!!! St. Peter's organic pumpkins will be for sale in October! Remember that all proceeds will go to Island Harvest Food Bank!
Greetings from the Sunday School program! Although we are not able to meet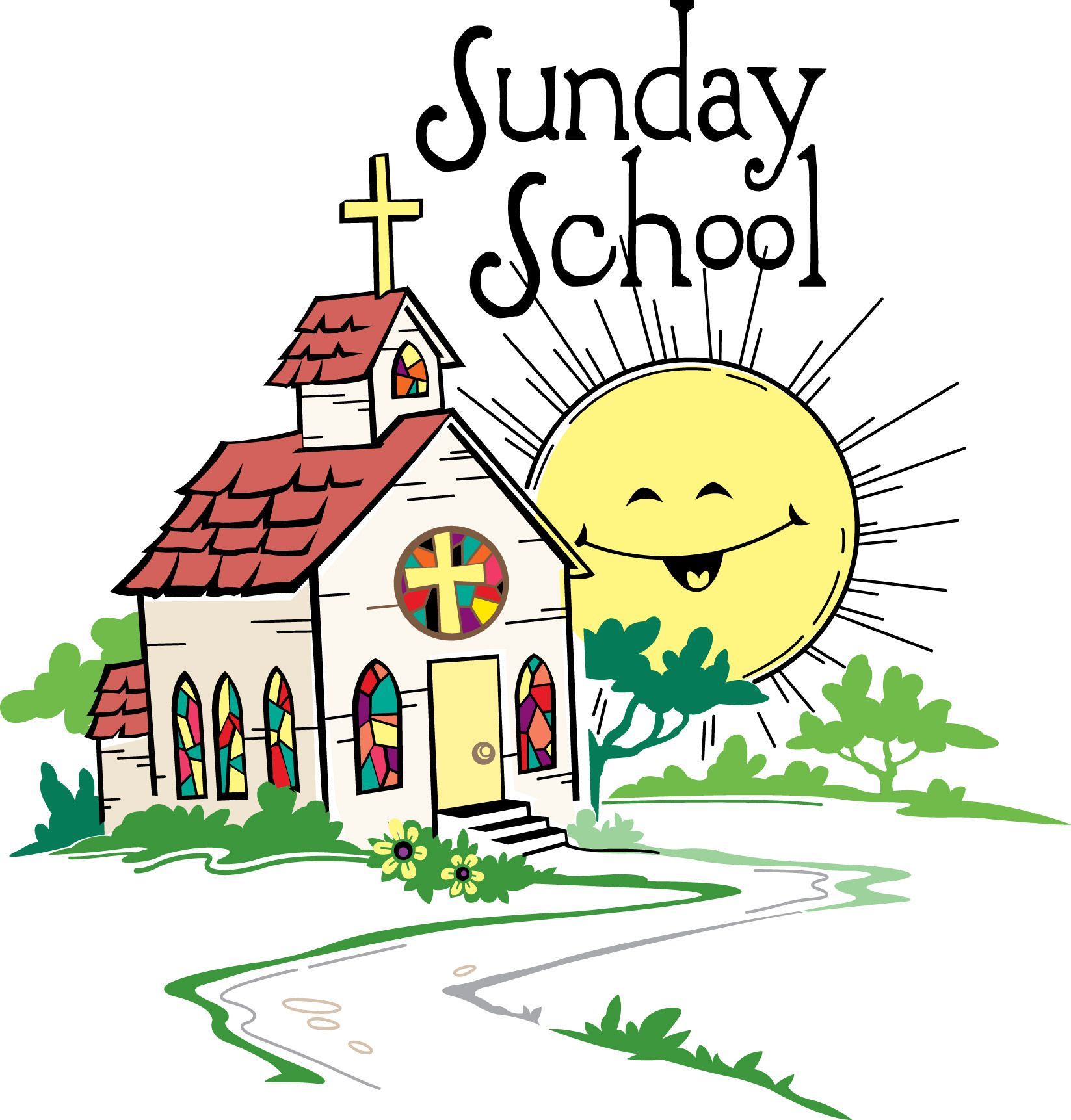 in person yet, we are still excited about the start of a new year of children's ministry, worship, outreach and praise. We are working on developing a mixture of online and socially distanced Sunday school brief lessons which we anticipate to start in the beginning of October. This curriculum is intended to provide a creative spin on the Gospel lessons. We are hopeful it will give our children a sense of community, camaraderie and continuity until we can all connect in the classroom together! Our proposed plan will entail a weekly link to a children's Gospel reading, a brief lesson with prayers ,and a twice monthly craft. We will be assembling "Sunday School To Go" packets every other Sunday which will be available for pickup in the Narthex of the church following the 10am service. We will also provide our children with a bible and crafting supplies. These packets will have a printed lesson plan, an easy and fun craft based on the lesson , and a healthy nut-free snack! Feel free to complete them with your children at your leisure, and we are encouraging parents /caretakers to share pictures of our creations as well as feedback via email . We would like to be able to share on our Sunday School Facebook page with your permission! For more information, please feel free to contact Anne Perry at auntieani@aol.com or at 631-894-7806. Blessings and prayers to you all! Thank you for your ongoing support of our children and families!
A Beautiful Way that we Can Give Thanks for the Lives of Loved Ones who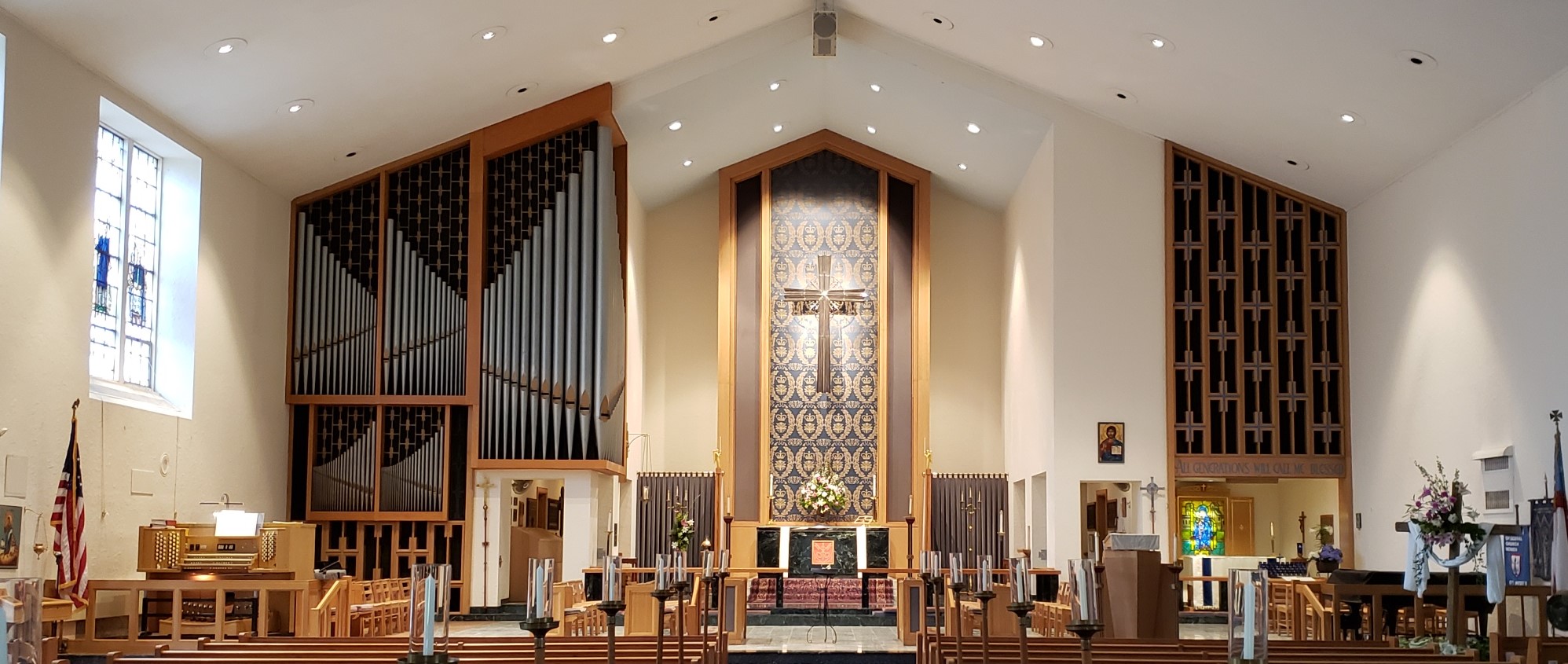 have died, or Thanksgiving for those still living is through Sunday Flower Memorials and Thanksgivings! St. Peter's is blessed to have a team of flower arrangers who do a spectacular, and professional quality job of arranging flowers on a weekly basis. Here is our chance to remember those special to us, or significant events in their lives in a prayerful way. There is a signup sheet in the Narthex for parishioners to reserve the Sundays of the year they would like to make a contribution and have acknowledgement for their offering in the Sunday Worship Booklet. Please consider your participation in this endeavor, and assist us in this ongoing ministry to make our space as beautiful as possible, offering the best we have to God each week.
---

Please place your offering in one of the Offering Plates near the Altar before the service begins. If you came in late, please place it in the plate immediately following the service.
Please also remember, per the mandates of the State of New York and the Episcopal Diocese of Long Island:
Face Masks are required to be worn by all in attendance at all times.

(We have a supply on hand, if you forgot yours.)
Physical Distancing of 6 feet must be maintained at all times,

and pews are marked for that purpose.
One-time use paper bulletins will be provided, and must be taken away by the user.

Please be sure to take yours with you, and don't leave it behind or in the Narthex.
Weekdays:

Parish Office is open Monday through Friday 9:30 am until 2 pm.
A warm welcome will greet you at St. Peter's!
St. Peter's by-the-Sea Episcopal Church
500 South Country Road
Bay Shore, NY 11706
Phone: 631-665-0051
Fax: 631-665-0052
Join us on FACEBOOK

www.facebook.com/StPetersbytheSea
https://www.facebook.com/stpetersmusic/
AND FOLLOW US ON TWITTER
https://twitter.com/stpetersbaysho1