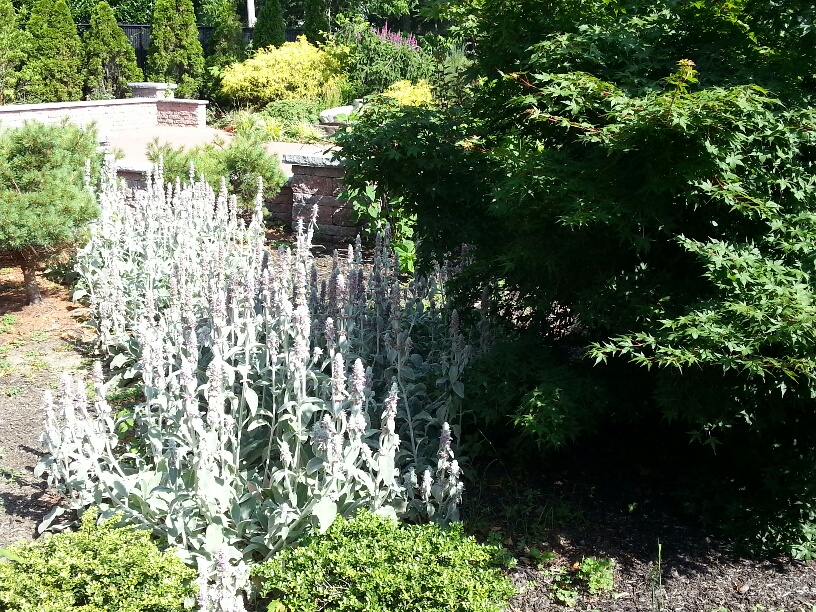 TRINITY SUNDAY

Click on the picture to see the leaflet for this Sunday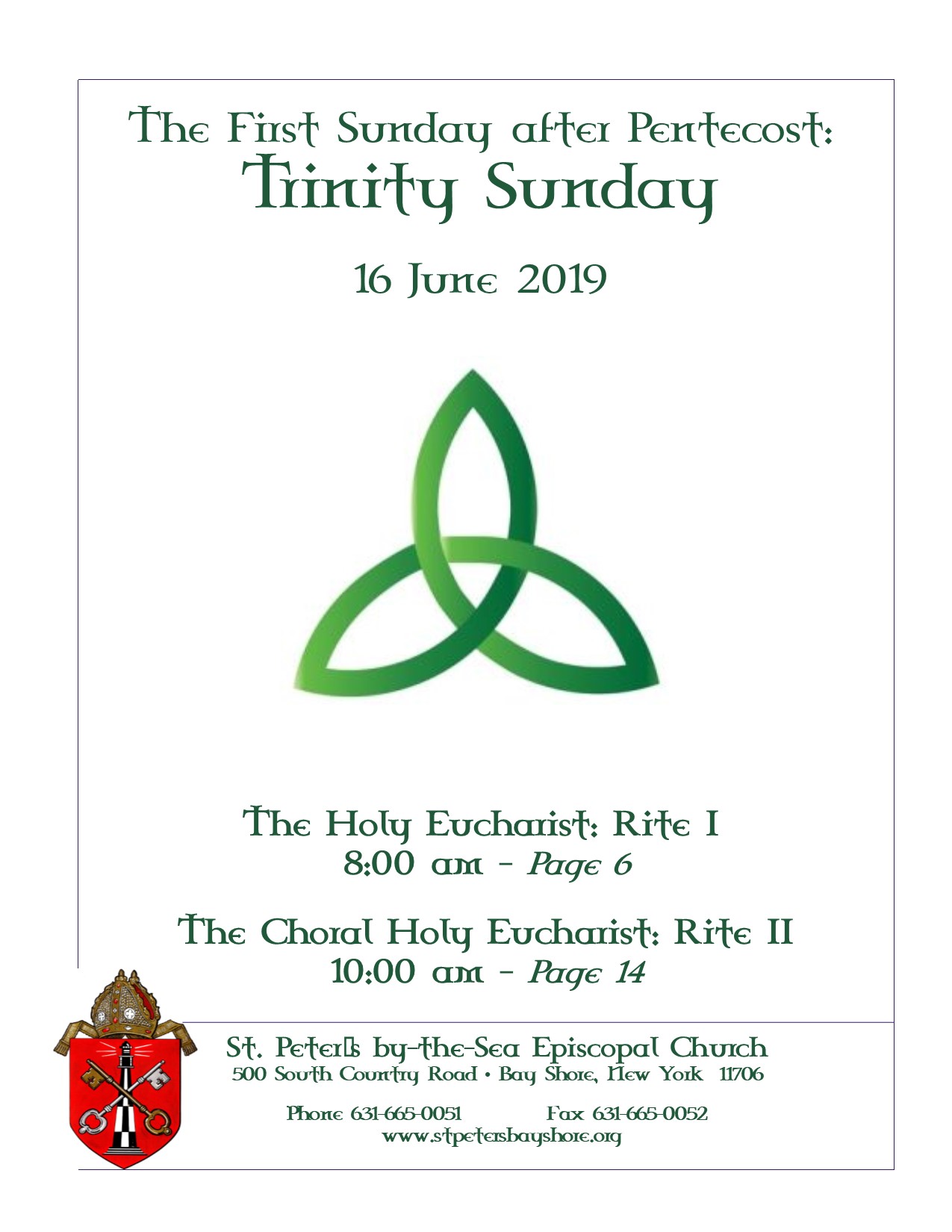 ---
— Parish Notices —
Today is Trinity Sunday. We have come to the end of the Easter Cycle, and begin that period of the Liturgical year known as "Ordinary Time." You will note that the Paschal candle has been removed from its place of prominence in the chancel and is once again standing near the Baptismal Font. During the year, the candle is lit for Services of Baptism, symbolizing the passing of the Light of Christ to the newly baptized; and it is placed in the Chancel for Funerals, symbolizing the resurrection of Christ and His victory over death.
A Hearty Thank You to Sal, Krista Schurman, Bill and Debbie Crawford, Linda Ruhl, Linda Brady, and Angela Becker for all their hard work producing the delicious Pentecost Breakfast last Sunday!
Today is the last Choral Eucharist of the season. Grateful thanks to the faithful members of the Parish Choir who give so generously of their time and talent each week to the glorification of God and the enhancement of our liturgies.
We will celebrate the baptism of Lily Ann Shaw, daughter of Bevin and Steve Shaw, next Sunday, June 23, at the 10am service.
We will begin the summer schedule of ONE service in St. Edmund's Chapel at 9:30am on June 30. We will celebrate the Eucharist using Rite II (contemporary language) from June 30 through July 28, and Rite I (traditional language) from August 4 through September 1. The regular service schedule will resume on September 8.
And the "Beat" goes on: The Chamber String Orchestra of Island Symphony Orchestra will present a concert at St. Peter's on Sunday, June 30 at 2pm. The program will feature artists Suanne Stein, Oboe, and Richard Foley, Harpsichord. Mark Engelhardt will make a guest appearance performing "Gregorian Diptych" by Carson Cooman. All invited, Free Will Offering.
Gifts in support of Aleena Porter's trip to attend the Junior National Young Leaders Conference this July should be made payable to St. Peter's with the designation JrNYLC. The conference is a six-day Envision program in Washington, DC, serving as a living classroom for students as they develop leadership skills and enjoy the educational experience of a lifetime.
---
The Chamber String Orchestra of the Island Symphony Orchestra
in Concert
Sunday, June 30 at 2pm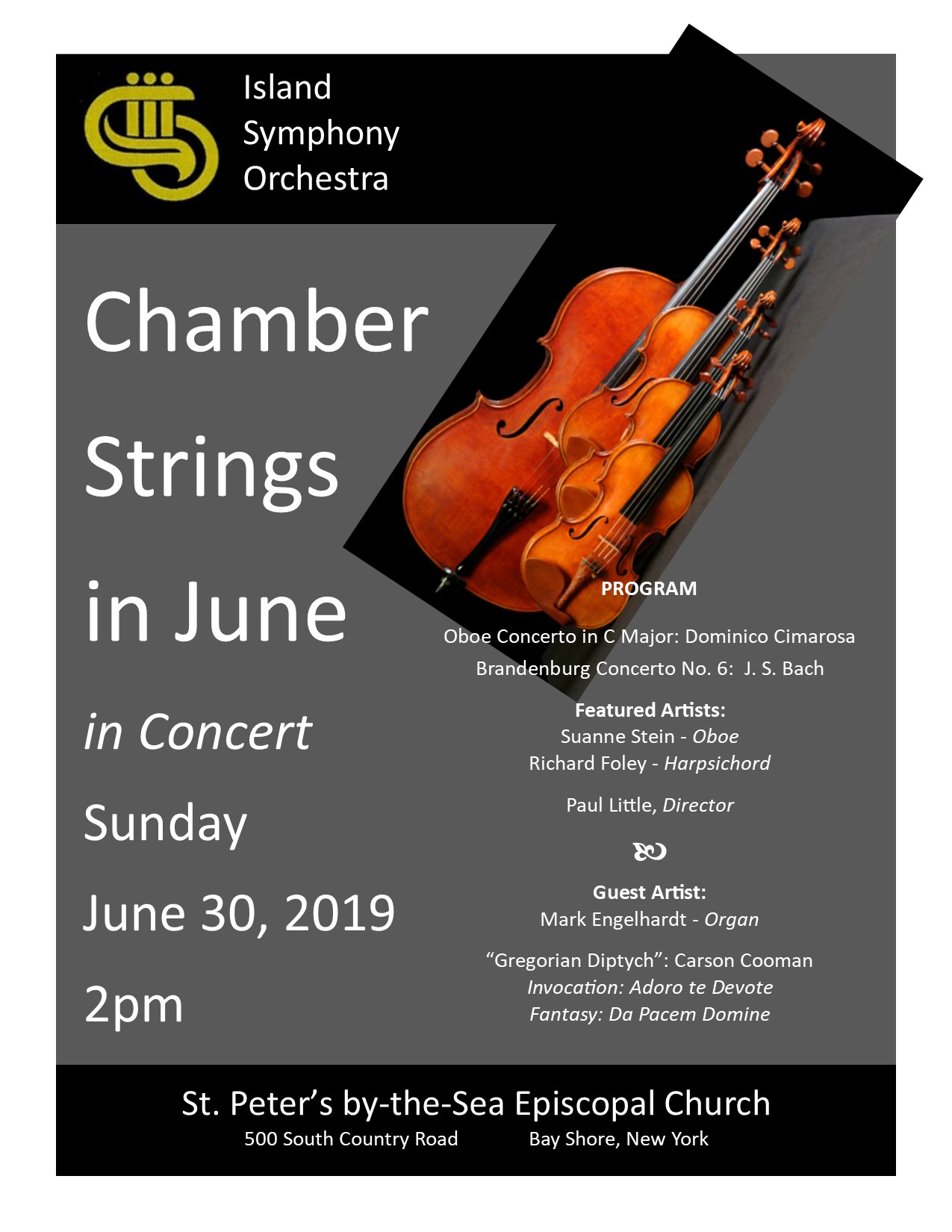 Weekdays:


Bible Study: Tuesdays at 10:30 am
Sundays at 9:00 am

Parish Office is open Monday through Friday 9:30 am until 2 pm.

A warm welcome will greet you at St. Peter's!
St. Peter's by-the-Sea Episcopal Church
500 South Country Road
Bay Shore, NY 11706
Phone: 631-665-0051
Fax: 631-665-0052
Join us on FACEBOOK

www.facebook.com/StPetersbytheSea
https://www.facebook.com/stpeterstreblechoir/
AND FOLLOW US ON TWITTER
https://twitter.com/stpetersbaysho1