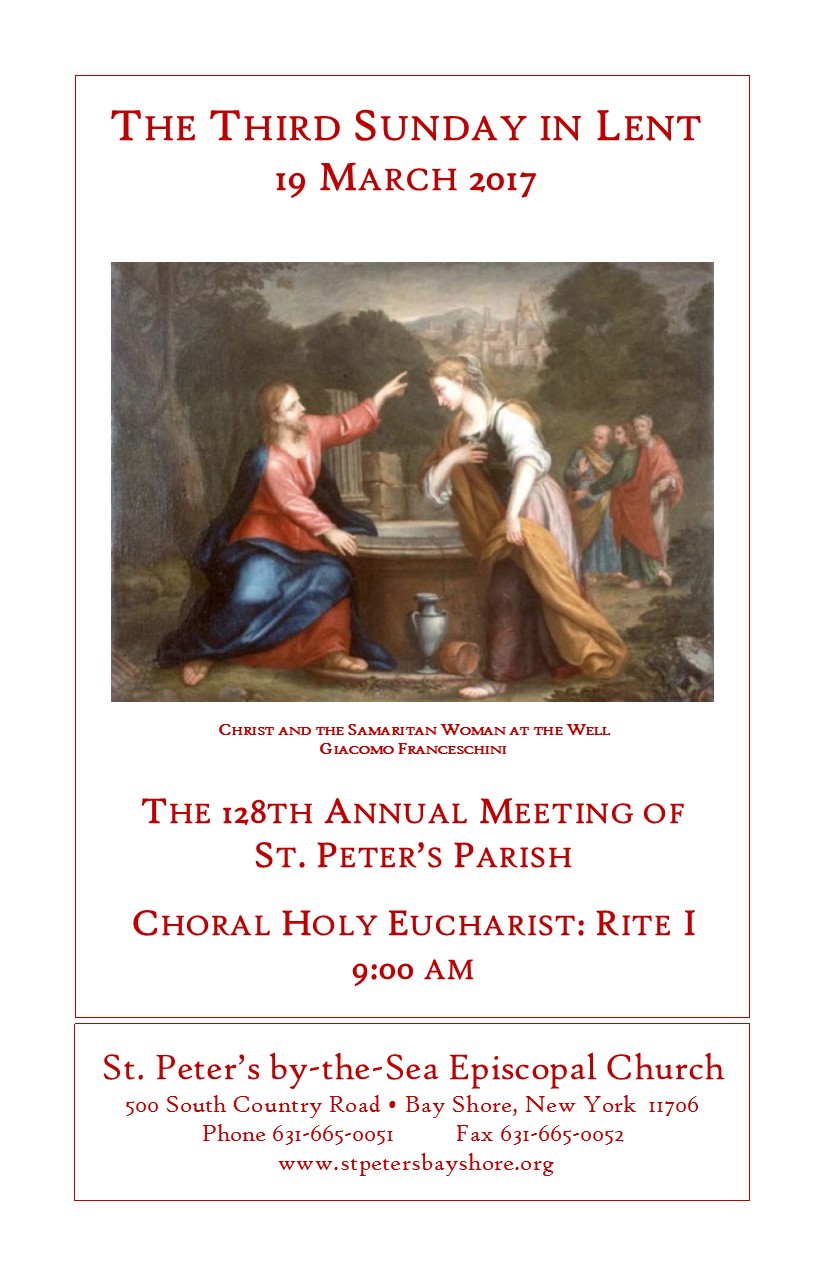 March 19, 2017

The Third Sunday

in Lent
The 128th Annual Meeting of

St. Peter's Parish
The Choral Holy Eucharist: Rite I

9:00 am
(Church)
Click the picture to see the leaflet
The Right Reverend Johncy Itty
Celebrant and Preacher

Mark Engelhardt, Organist and Director of Music
---
Parish Notices for the week of 19 March 2017
The Annual Parish Meeting will be convened today at the beginning of the 9:00 am Service, during which time the polls will be open for voting for Junior Warden, Three Vestry Positions, and Delegates to Diocesan Convention. Polls will close at the reconvening of the meeting in the Parish Hall, immediately following the service. Please note the requirements for running for office, and the requirements for voting are designated on the poster below. Two candidates nominated for Junior Warden are Kathy Malloy and Carl Siciliano. Biographical information for them may be found on pages 11-13 and in the narthex. The three candidates for the Vestry Class of 2019 are Brian Clark, George Justice, and Bill Kern.
The first concert to be presented by one of our Center for the Arts students will be this afternoon at 4:00 pm. Katherine Antonawich, soprano, has been studying voice with Katie O'Rourke for three years through the Center. We are proud to present her this afternoon. The concert is free and all are invited! (See below)

Bible Study At St. Peter's. The Gospel of Mark is the current study on Sundays, beginning shortly after the 8 am Service. On Tuesdays, the parables of lent bible study is offered from 10:30 - 11:30 in the Chapel. Week 1: The Sower and the Seed (Matt. 13:1-8, 18-23); Week 2: The Hidden Treasure and the Priceless Pearl (Matt. 13:44-46); Week 3: The Good Samaritan (Luke 10:25-37); Week 4: The Workers in the Vineyard (Matt. 20:1-16); Week 5: The Prodigal Son (Luke 15:11-32). All are invited!
The Atlantic Deanery 2017 Lenten Program: Wednesdays at 6 pm at St. Mark's Church in Islip. ((See below)

Upcoming Music at St. Peter's Concert: "Cross Island". (See below)
Always wanted to farm some land, but don't have room in your yard (or don't have a yard)? Then use ours!! St. Peter's is offering plots of 20'x20' from April through October for a donation of $100. Interested? Speak with Sal to reserve your plot.
— Upcoming Events —
Sat, 3/18, 5 pm - St. Patrick's Day Dinner
Sun, 3/19, 4 pm - Center for the Arts Concert - Kathryn Antonavich
Sat, 3/25, Cub Scout Pine Wood Derby
Sun, 4/9 PALM SUNDAY
---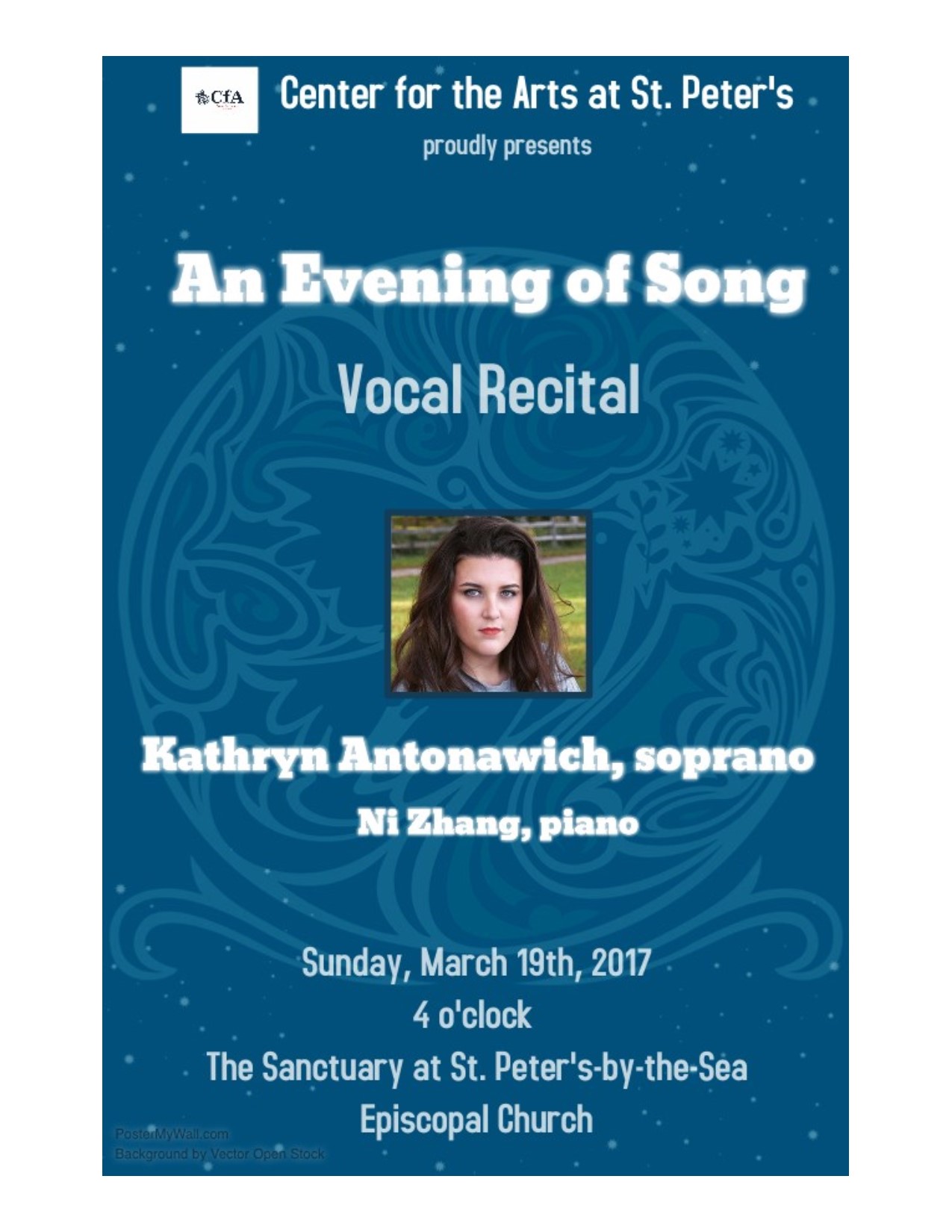 ---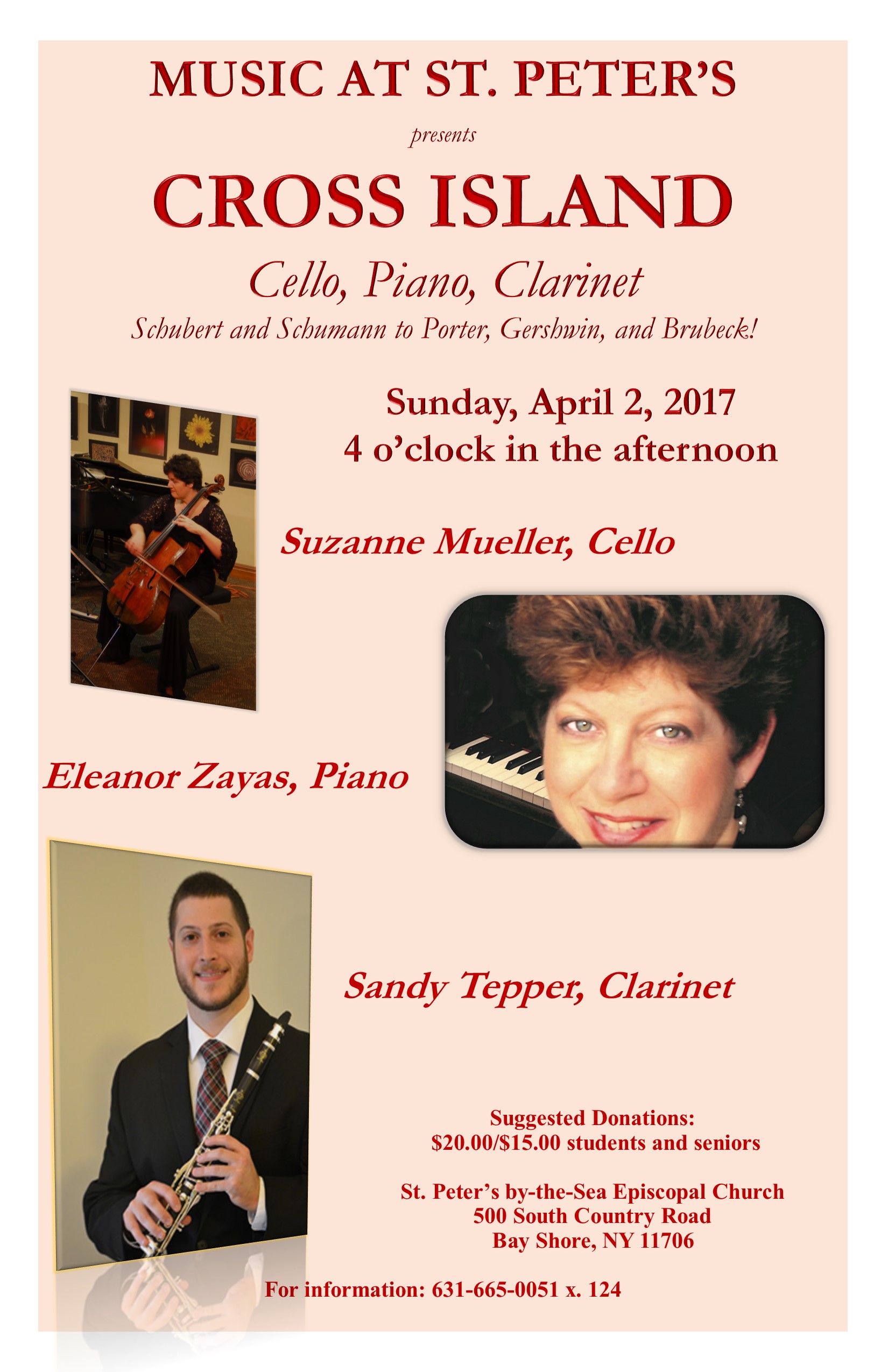 ---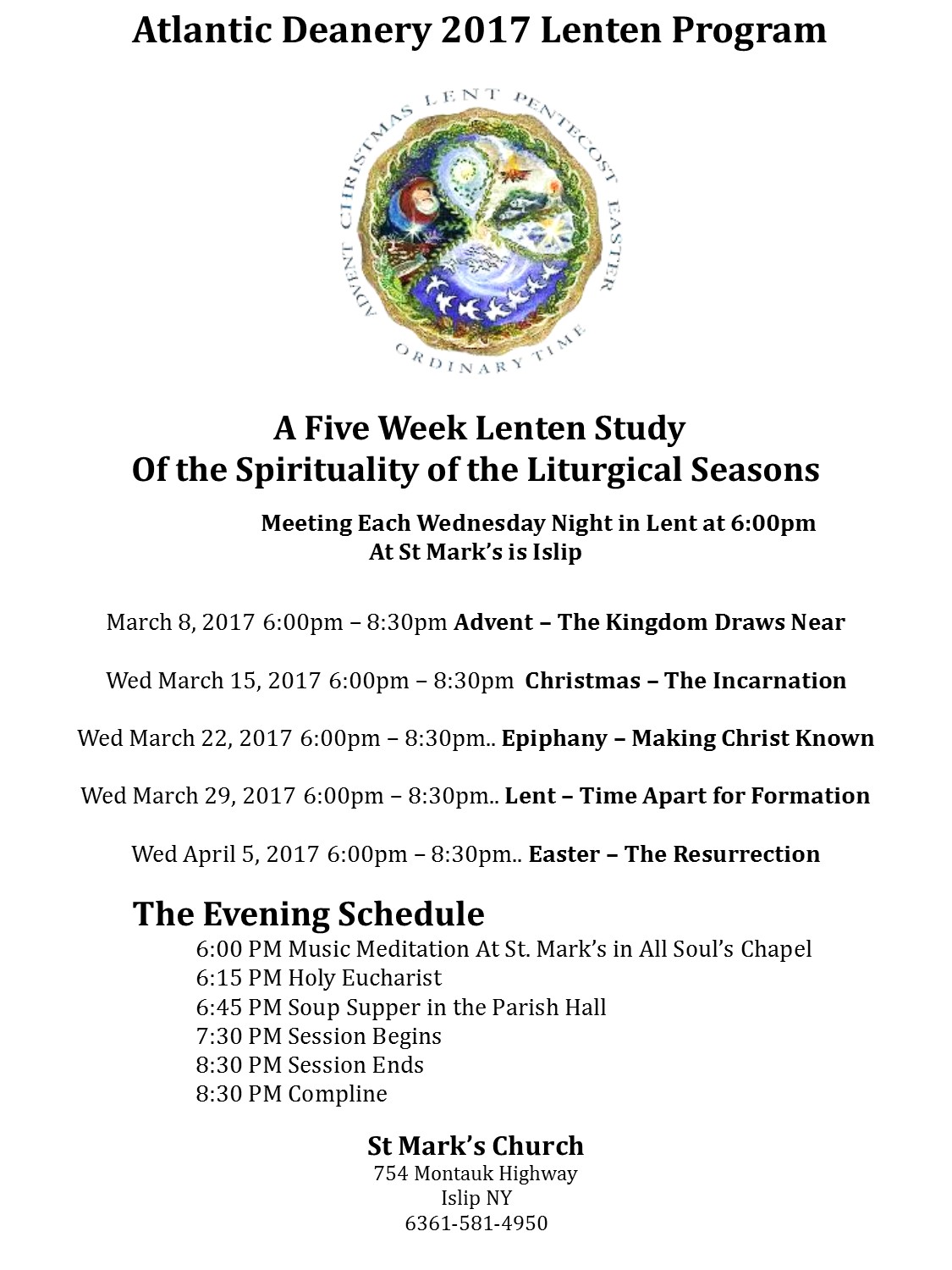 ---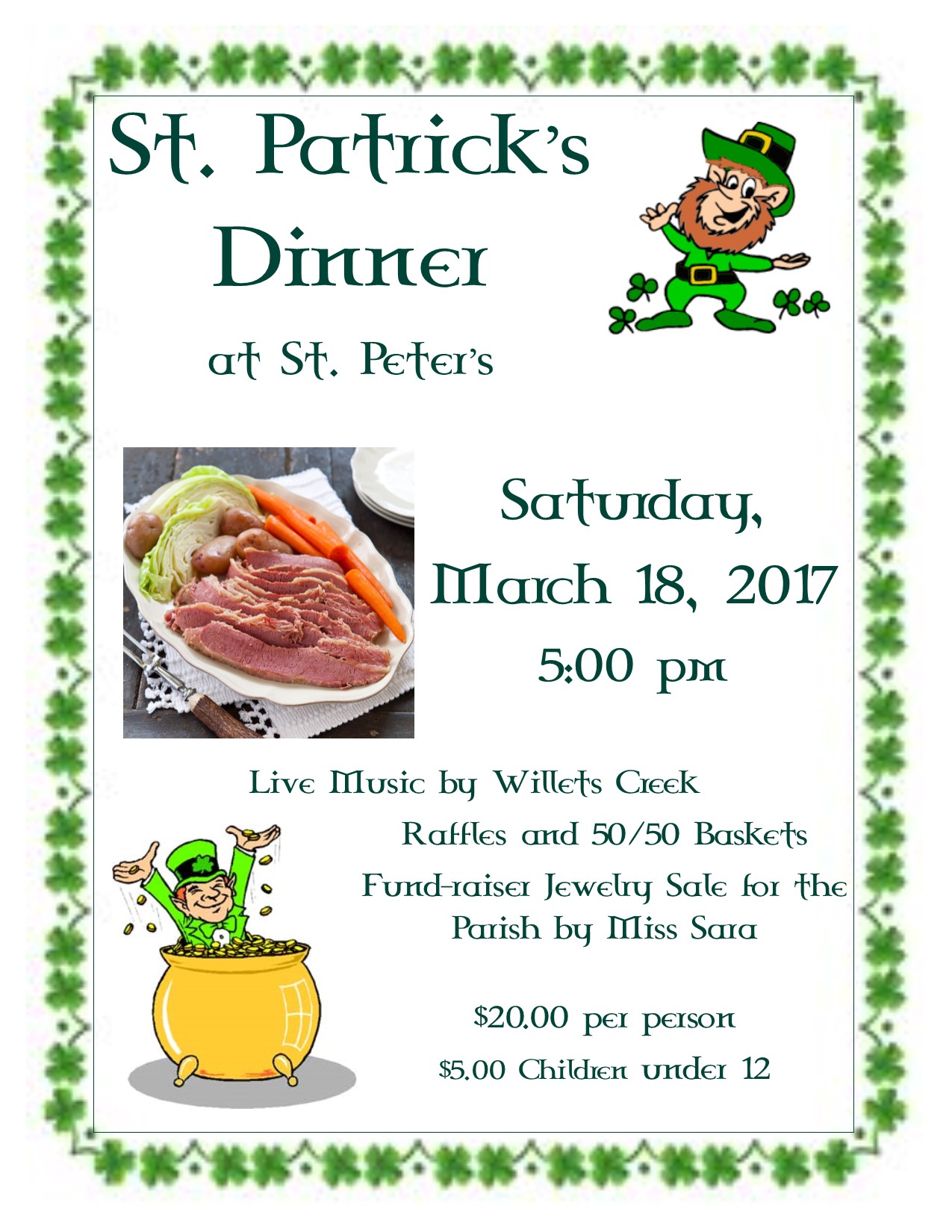 ---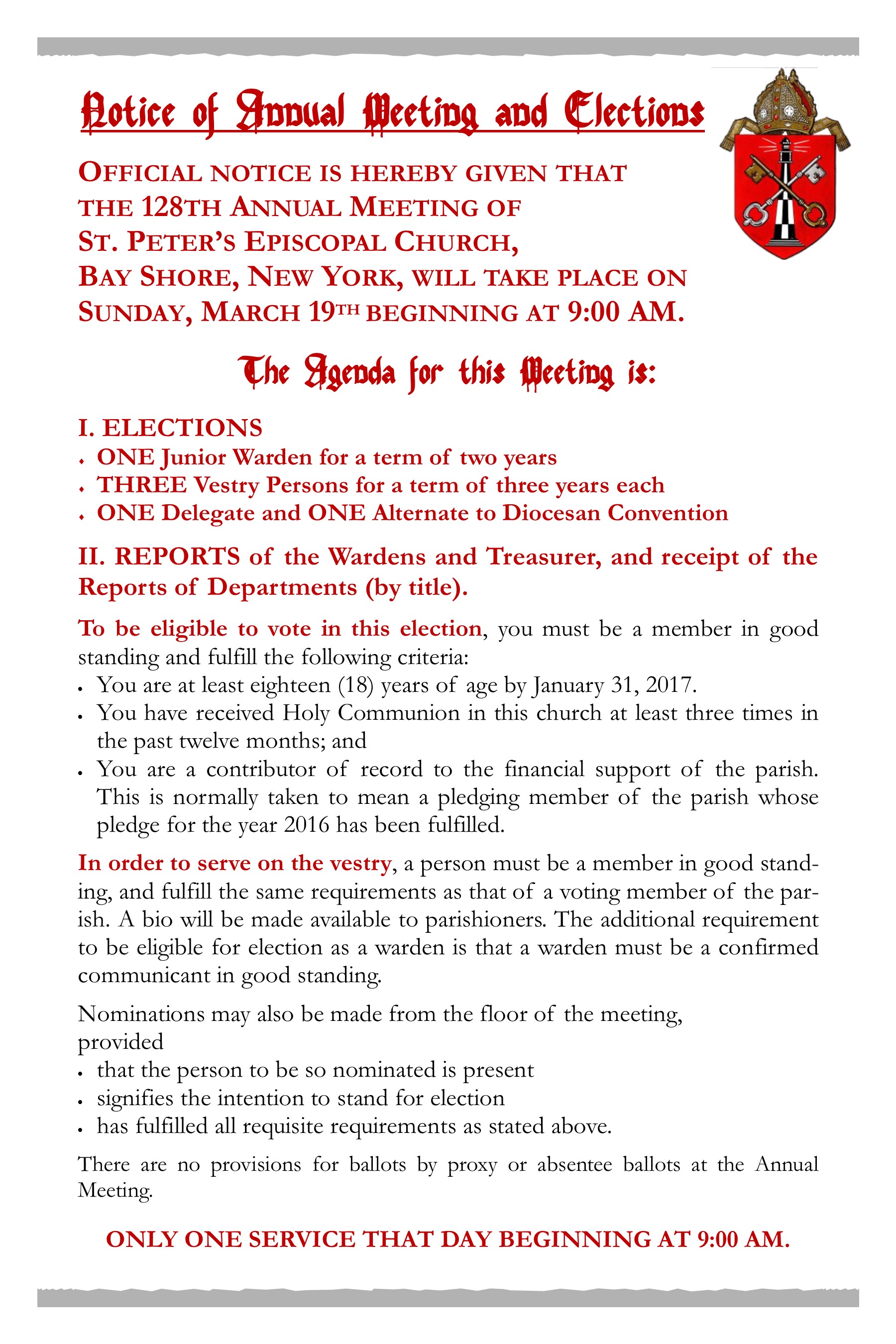 ---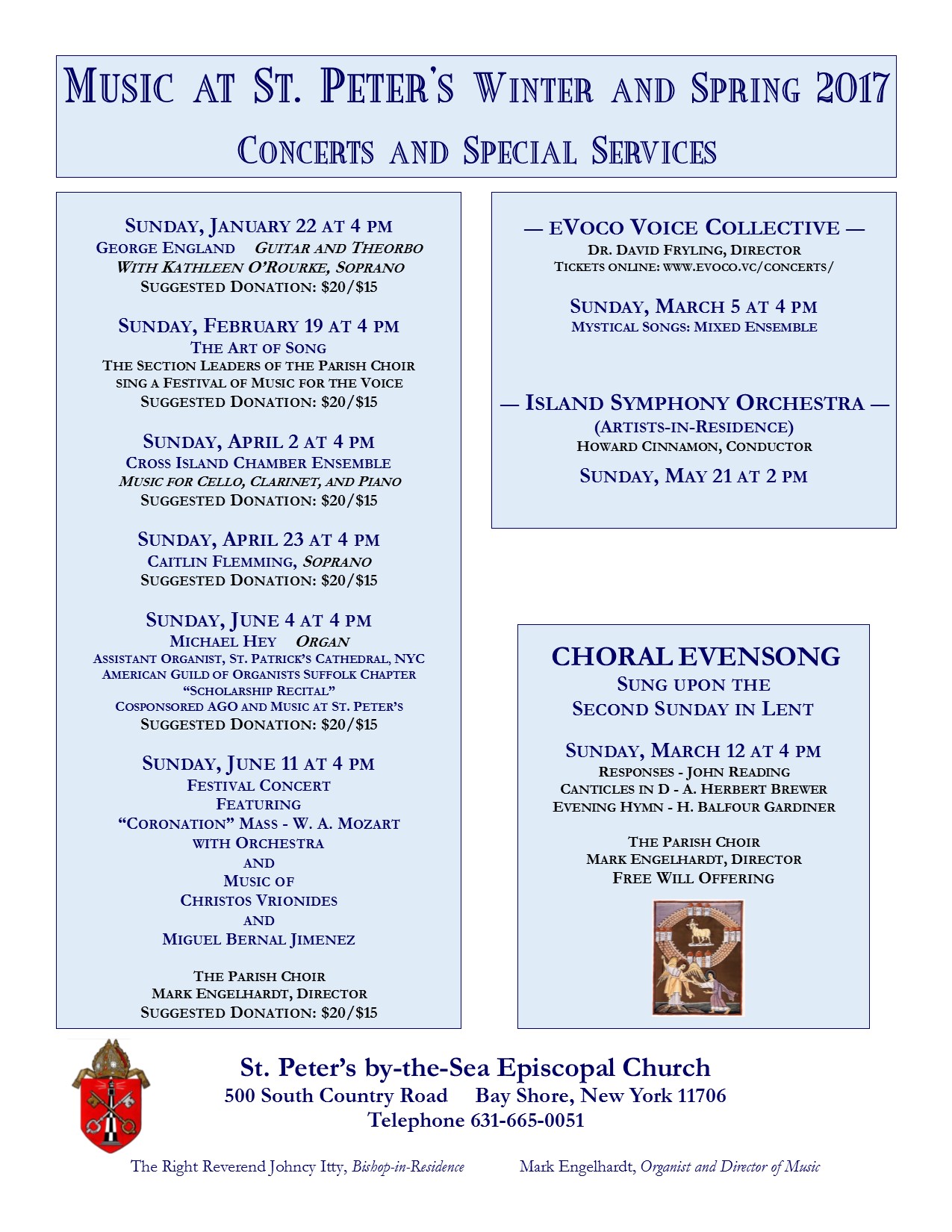 ---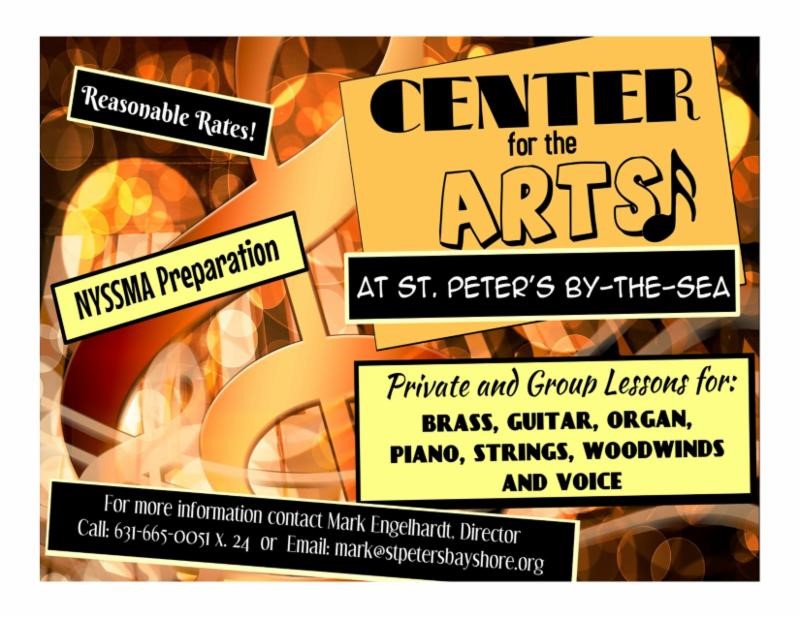 ---
Weekdays:
Morning Prayer is read Monday at 9 am.
Parish Office is open Monday through Thursday 9 am until 2 pm.

A warm welcome will greet you at St. Peter's!
St. Peter's by-the-Sea Episcopal Church
500 South Country Road
Bay Shore, NY 11706
Phone: 631-665-0051
Fax: 631-665-0052
Join us on FACEBOOK

www.facebook.com/StPetersbytheSea
www.facebook.com/StPetersBytheseaEarlyChildhoodLearningCenter
https://www.facebook.com/centerforartstpeters
https://www.facebook.com/stpeterstreblechoir/
AND FOLLOW US ON TWITTER
https://twitter.com/stpetersbaysho1