The Sundays in July
Click the pictures below to see the Service Leaflets for each Sunday in July
July 3: Pentecost 4/Proper 9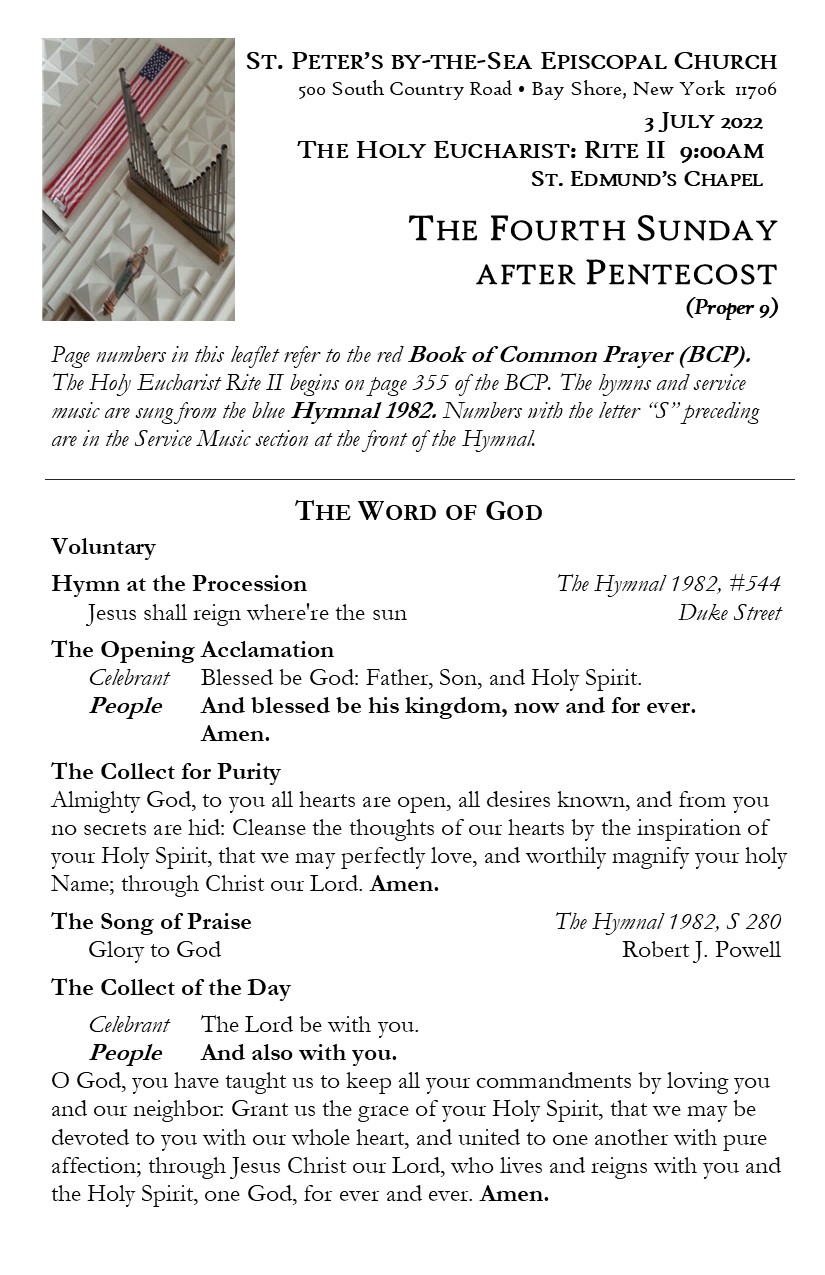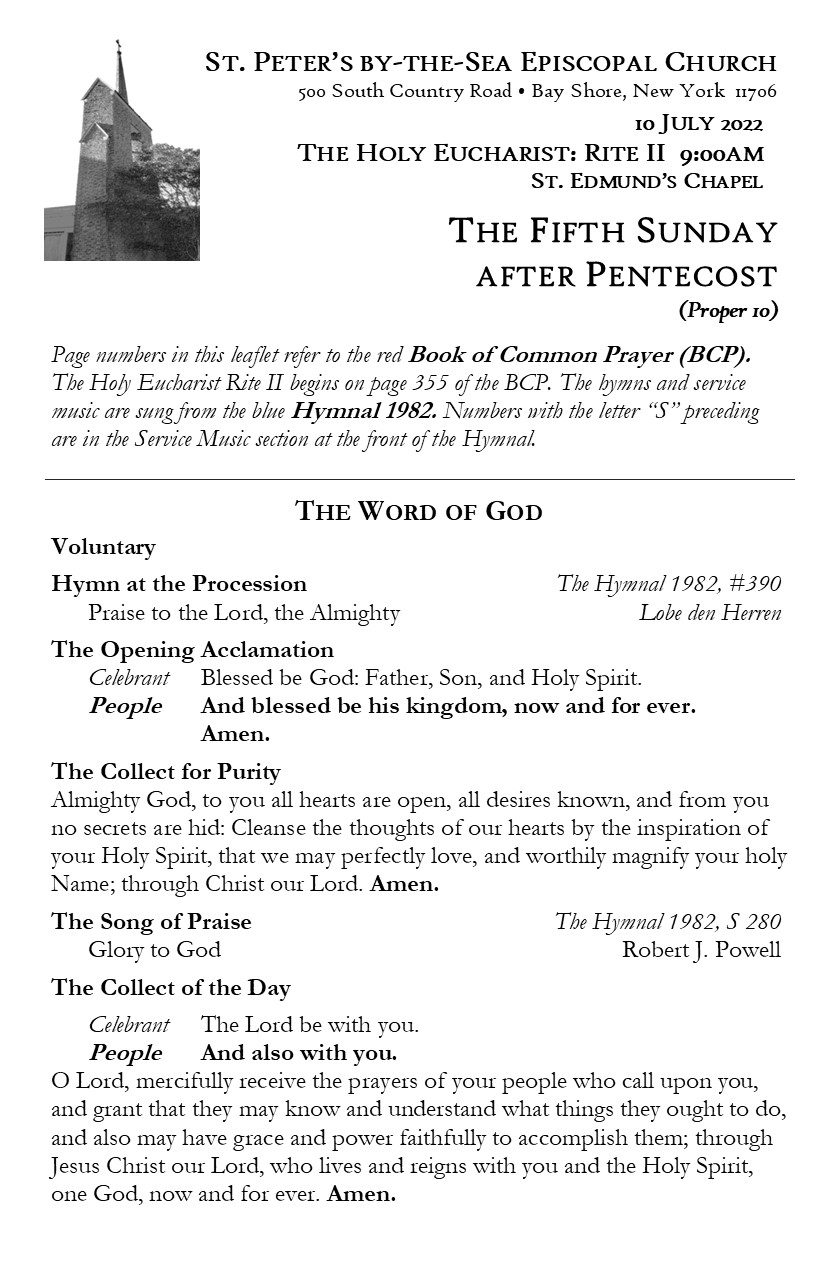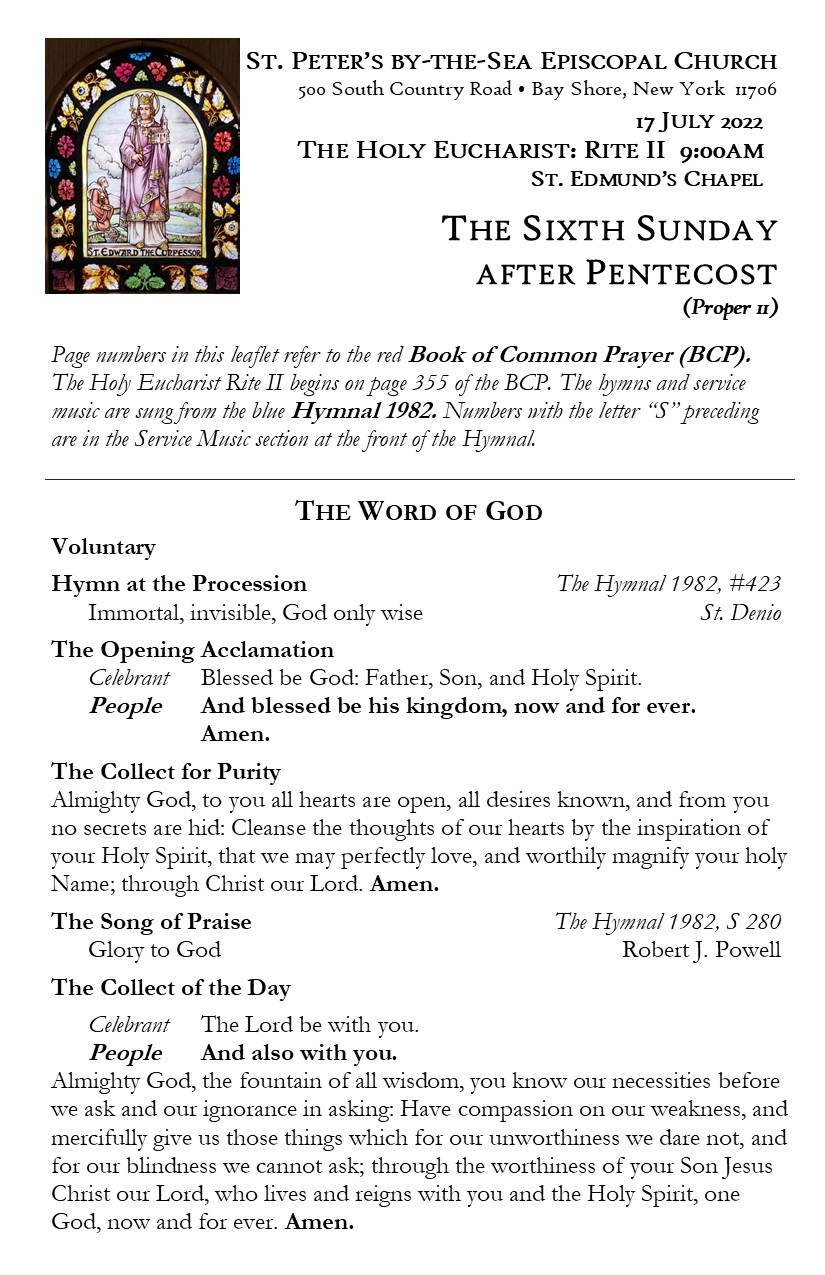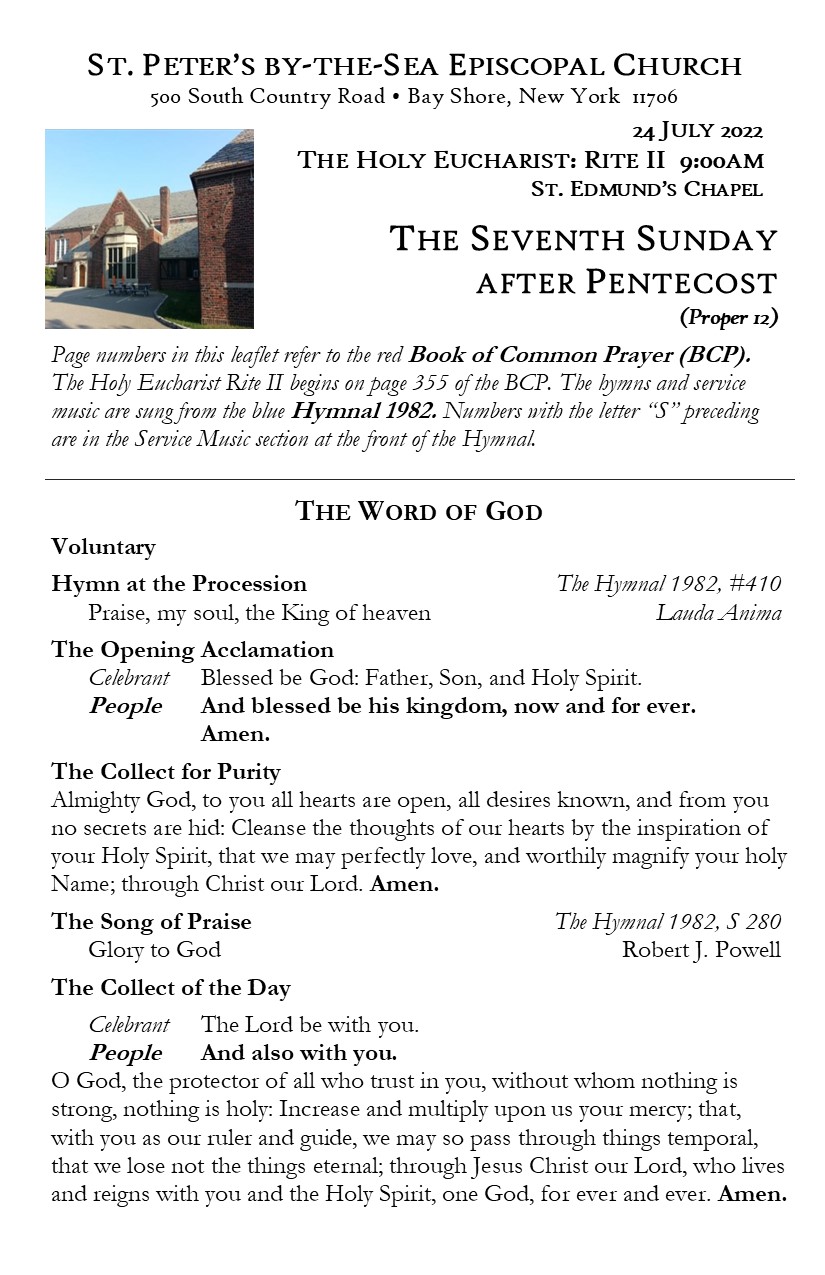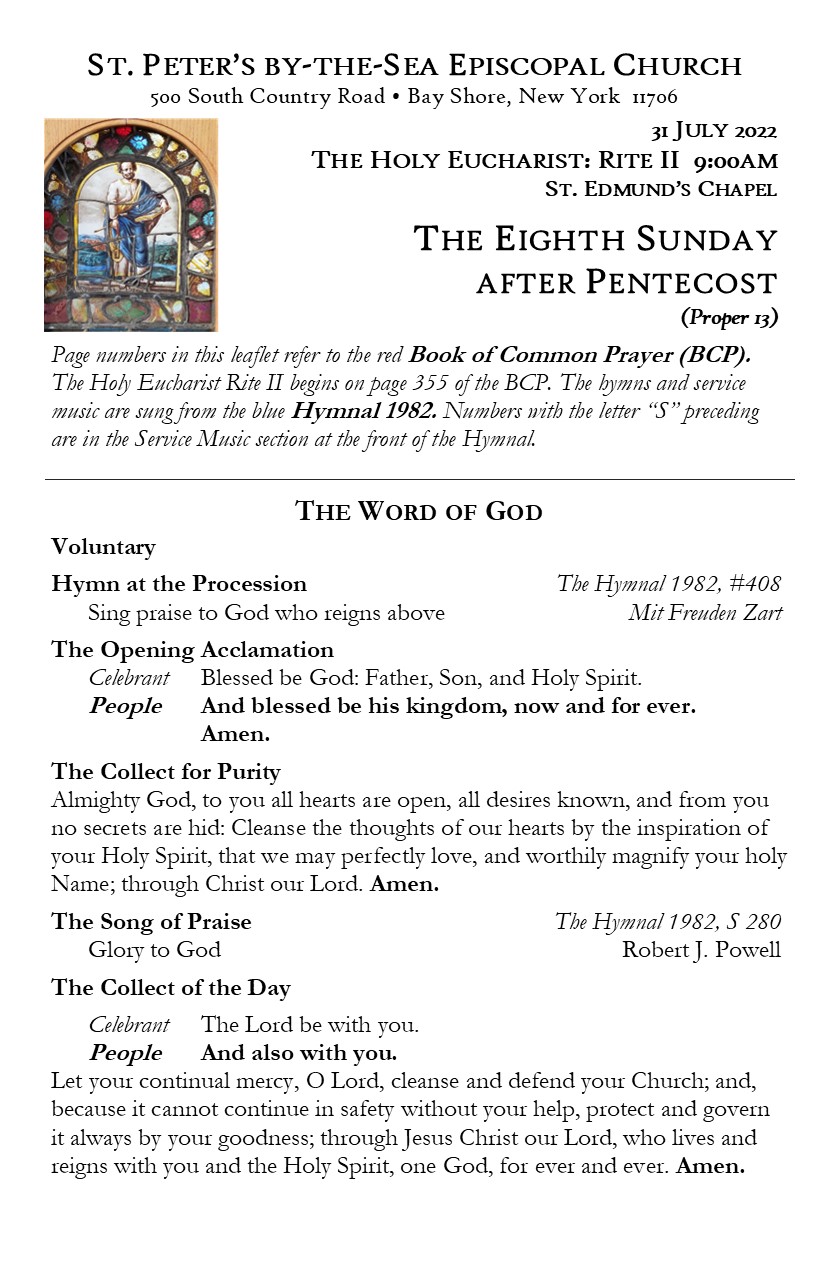 ---
— Parish Notices —
During the Summer months, Bible Study will continue only on Tuesday Mornings in the Lounge at 10:30. The Sunday morning class will be discontinued until further notice. All are invited!

Mark Engelhardt will be taking the month of July off for vacation time. In his absence, John Benstock will be playing the organ for Sunday morning services. Brian Clark will be available in the office weekday mornings during July.

Episcopal Church Women will be collecting back-to-school items during July and August. The summer recess has just begun but soon the stores will be having special sales for back-to-school. ECW will have a collection box outside the chapel for your convenience. Perhaps when you see pencils, erasers, notebooks, crayons, pens, etc. on sale you will take advantage of the "special". If we all pick up an item or two we can make a generous contribution to help needy children when school reopens in September. These items will be turned over to Anne Perry who coordinates with the shelters for abused/needy women and their children. With the skyrocketing economy, the need is great and any donation is appreciated. Thank you for your support.
---
— Goings On Around St. Peter's —
St. Peter's Organic Victory Garden
Volunteer Appreciation Breakfast June 16
Bay Shore High School WOW Kids
from Mrs. Shea's class, had a great time volunteering during the last few days of June at St. Peter's Organic Victory Garden. The students painted garden trellises and spread wheel barrels of tree mulch. We celebrated with a Volunteer Appreciation Breakfast June 16. Students learned that the garden donates vegetables for families facing food insecurity. They also practiced some organic gardening techniques like weed control without chemicals. Awesome job!! We can't wait do work together again in September!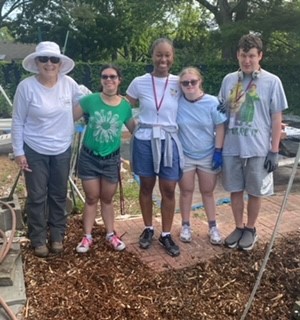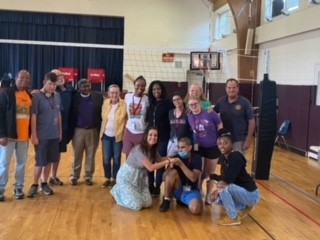 ---
Welcome To St. Peter's!
Weekdays:

Parish Office is open Monday through Friday 9:30 am until 2 pm.
A warm welcome will greet you at St. Peter's!
St. Peter's by-the-Sea Episcopal Church
500 South Country Road
Bay Shore, NY 11706
Phone: 631-665-0051
Fax: 631-665-0052
Join us on FACEBOOK

www.facebook.com/StPetersbytheSea
https://www.facebook.com/stpetersmusic/
AND FOLLOW US ON TWITTER
https://twitter.com/stpetersbaysho1