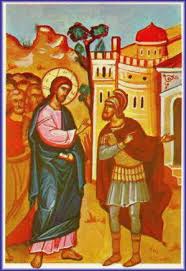 May 29, 2016
The Second Sunday

after Pentecost

(Proper 4)
The Holy Eucharist: Rite I
8:00 am
St. Edmund's Chapel
The Choral Eucharist: Rite II
10:15 am
Church
The Right Reverend Johncy Itty
Celebrant and Preacher

Mark Engelhardt, Organist and Director of Music

Parish Notices for the week of 29 May 2016
The newly-painted St. Edmund's chapel will be blessed at the beginning of the 8:00 am Service this morning. We give grateful thanks to those who donated time and funding to the project, especially noting the work of Sal Bazile, Bob Birch, Mike Muchmore, and Bishop Itty!
The Preschool and Parish Offices will be closed tomorrow for the Memorial Day Holiday.
A special class in Life Saving Skills will be offered at St. Peter's on Saturday, June 4 from 10–12 noon in the Lounge. This non-certifying class, taught by Bill Carney, will cover Basic CPR for the Family (Infants through Adults), and will also demonstrate the defibrillator. A Sign-up sheet is in the Narthex.
The Altar Guild will meet next Sunday, June 5 at 9:00 am in the Lounge.
It's Graduation Time! We will be honoring our graduates at services next Sunday, June 5. Please contact Mark with names and what graduation is happening for your graduate so that we can honor them appropriately!
News Update: The Reverend Robert J. McCloskey, former Rector at St. Peter's, has responded well to cancer treatment and has been removed from the Prayer List.
Parish Weekly Expenses: $5,707.00
Income 5/22/16:

$2488.00
-$3219.00
Prayers for the Week
We pray for those seeking healing: Alice, Ann, Ann, Beryl, Bill, Bruce, Bruce, Chris, Christine, Connie, David, Deron, Diane, Elizabeth, Ellen, Emily, Gary, Gavin, Irene, Jack, Jim, Kelly, Kevin, LaJune, Linda, Manuel, Meg, Nancy, Nicole, Robert, Roger, Sarah Grace, Susan, Theo, Tom, Trey, and Vance;
We pray for those who have died, remembering especially those who have laid down their lives in the service of our country;
We pray for those in military service, and especially for Eileen, John, Kyle, Robert, and Stephen;
We pray for the unemployed and underemployed; for all who suffer from addictions; for all who suffer chronic illness, and those who care for them;
We pray for our companion dioceses of Torit & Ecuador-Central, and especially for the people of Ecuador as they seek to recover from the devastating effects of the earthquake;
In the Diocesan Cycle of Prayer we pray for Presiding Bishop Michael Curry; Holy Trinity, Valley Stream; St. Jude's, Wantagh; Church of the Advent, Westbury; Rural Migrant Ministries; Church of the Resurrection, Williston Park; St. Thomas', Amagansett;
In the Anglican Cycle of Prayer we pray for the Anglican Centre in Rome; the Dioceses of Colorado (USA); Connecticut (USA); Connor and Cork, Cloyne & Ross (Ireland); Costa Rica (Central America); Coventry (England); Cueibet (Sudan).
Upcoming Events at St. Peter's
Friday, May 27—No Preschool (Memorial Day Holiday)
Monday, May 30—Memorial Day Holiday—No Preschool, Office Closed
Saturday, June 4—Life Saving Skills—10:00 am
Sunday, June 5—Altar Guild Meeting—9:00 am
Thursday, June 9—ECW Meeting (Tula Kitchen)
Thursday, June 16—Preschool Graduation—9:30 am
---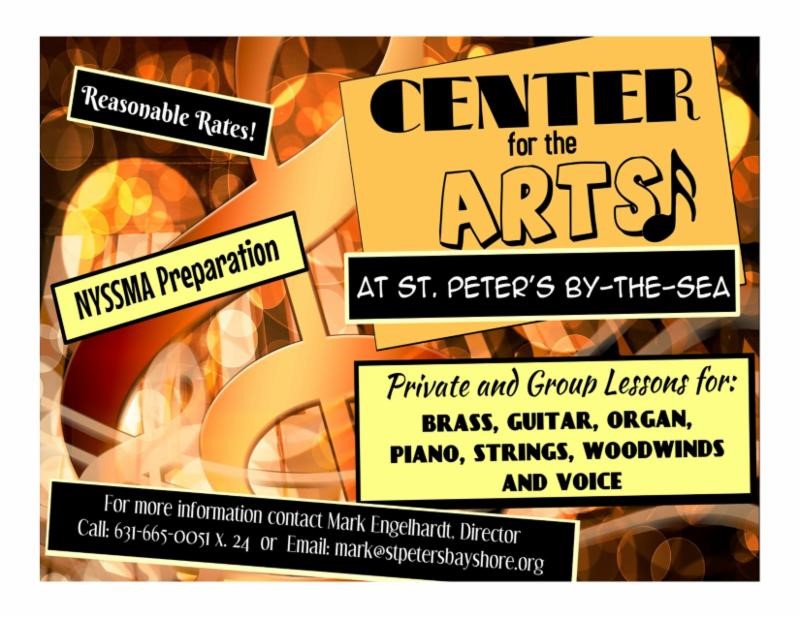 ---
Weekdays:
Morning Prayer is read Monday and Wednesday at 9 am.

A warm welcome will greet you at St. Peter's!
St. Peter's by-the-Sea Episcopal Church
500 South Country Road
Bay Shore, NY 11706
Phone: 631-665-0051
Fax: 631-665-0052
Join us on FACEBOOK

www.facebook.com/StPetersbytheSea
www.facebook.com/StPetersBytheseaEarlyChildhoodLearningCenter
https://www.facebook.com/centerforartstpeters
https://www.facebook.com/stpeterstreblechoir/
AND FOLLOW US ON TWITTER
https://twitter.com/stpetersbaysho1