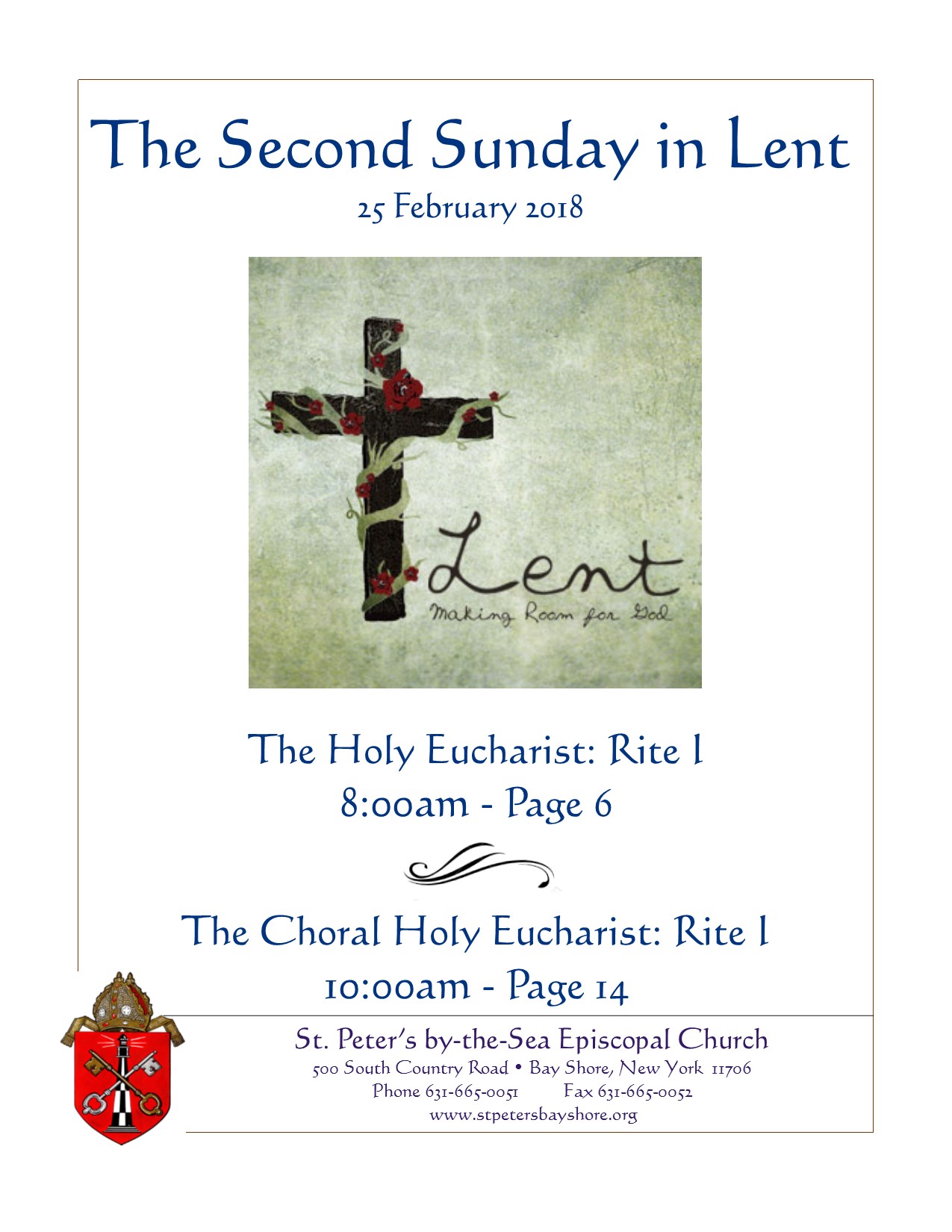 — Parish Notices —
How is Sunday morning worship different during lent?
Did you notice that the cover of this service leaflet says today is the Second Sunday IN Lent? Most of the liturgical seasons use the preposition "of" like the First Sunday OF Advent, etc. If you count the days from Ash Wednesday to Easter, the number will be 46, not 40. All Sundays are considered Feast Days, celebrations of Easter, not Fast Days, so the Sundays during the season of Lent aren't considered bound by the rigors of Lenten observance. Therefore, Sundays during Lent are considered "in" not "of." Confused? Read on . . .
While we celebrate the risen Christ on these Lenten Sundays, at St. Peter's we try to observe some of the Liturgical options available to make these Sundays stand out from those of the rest of the year. Last week, the First Sunday in Lent, we began with the Great Litany. This all-encompassing intercessory prayer was the first English language rite written by Archbishop Thomas Cranmer and was first published in 1544. It has been found in all Prayer Books of the Anglican Communion ever since. During the remaining Sundays in Lent, we begin the services with the Penitential Rite, which moves the Confession of Sin and Absolution to the beginning.
Throughout Lent, we drop the use of the word "Alleluia" which is a Jewish "praise-shout" meaning "Praise Yaweh" or "Praise the Lord." Its return on Easter heightens our celebration of the Risen Christ.
Music in Lenten services is more subdued. Hymns are often more reflective in nature, and during the choral services, the psalm is sung to Gregorian chant. This year, the Kyrie, Sanctus, and Agnus Dei will be sung by the choir alone in a beautiful setting by English composer Herbert Sumsion, allowing the congregation a moment for participation by listening. On Easter Day, the congregation will again join the choir in full-throated song when we return to one of our congregational Mass settings with organ and brass!
Next week, we will consider the traditions of the church's use of color and other adornments to highlight the change of liturgical seasons.
ST. PETER'S PARISH AUCTION is scheduled for May 5! Auction-worthy items are now being received! Please speak with Sal if you have donations that you would like to make to our fund-raising Parish Auction.
Bible Study continues on Tuesdays at 10:30 in the Library and Sundays at 9am. All are invited. The Study is continuing with discussion of the Paul's Letter to the Romans and the Old Testament Book of Proverbs. All are invited!
---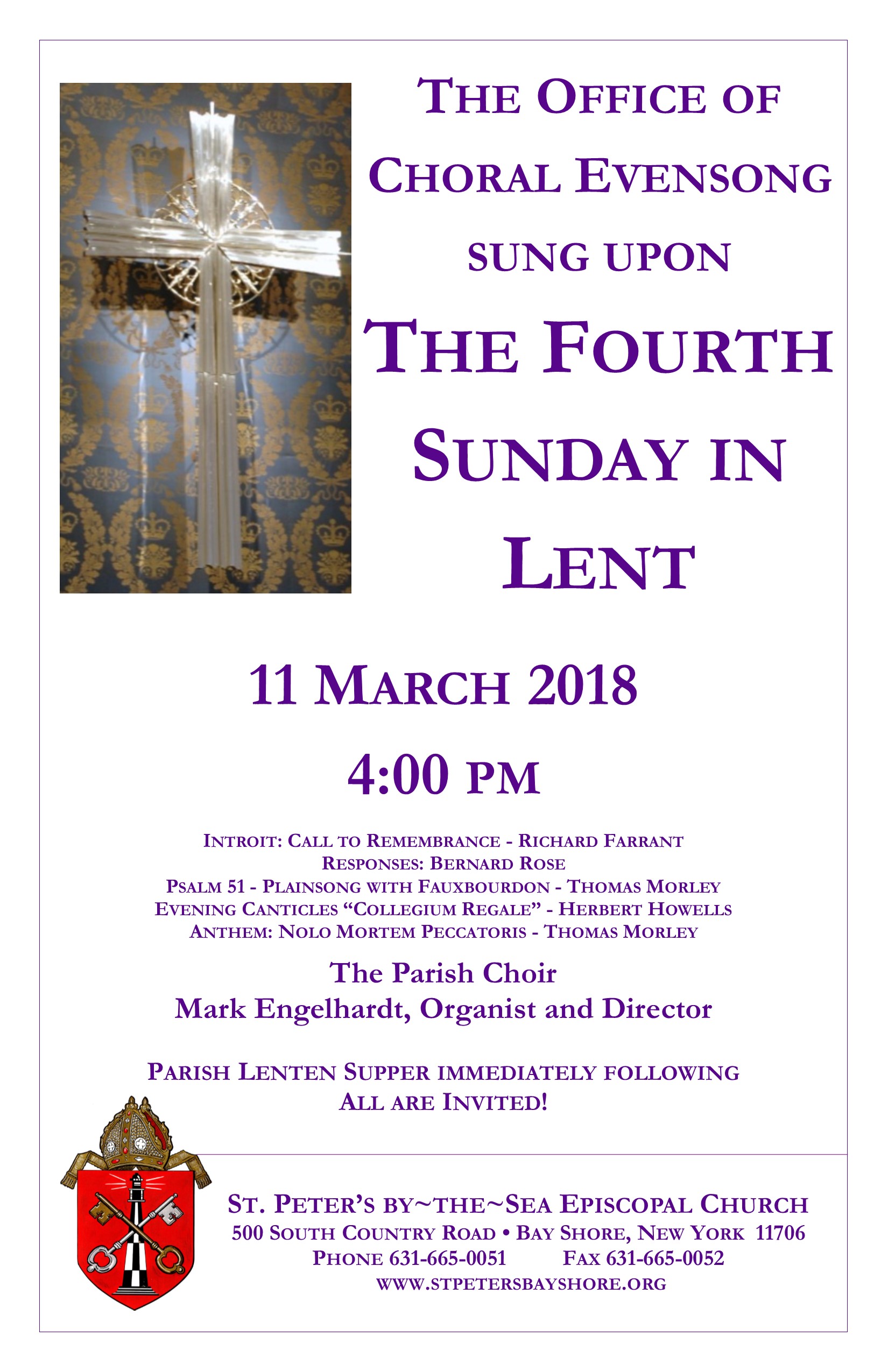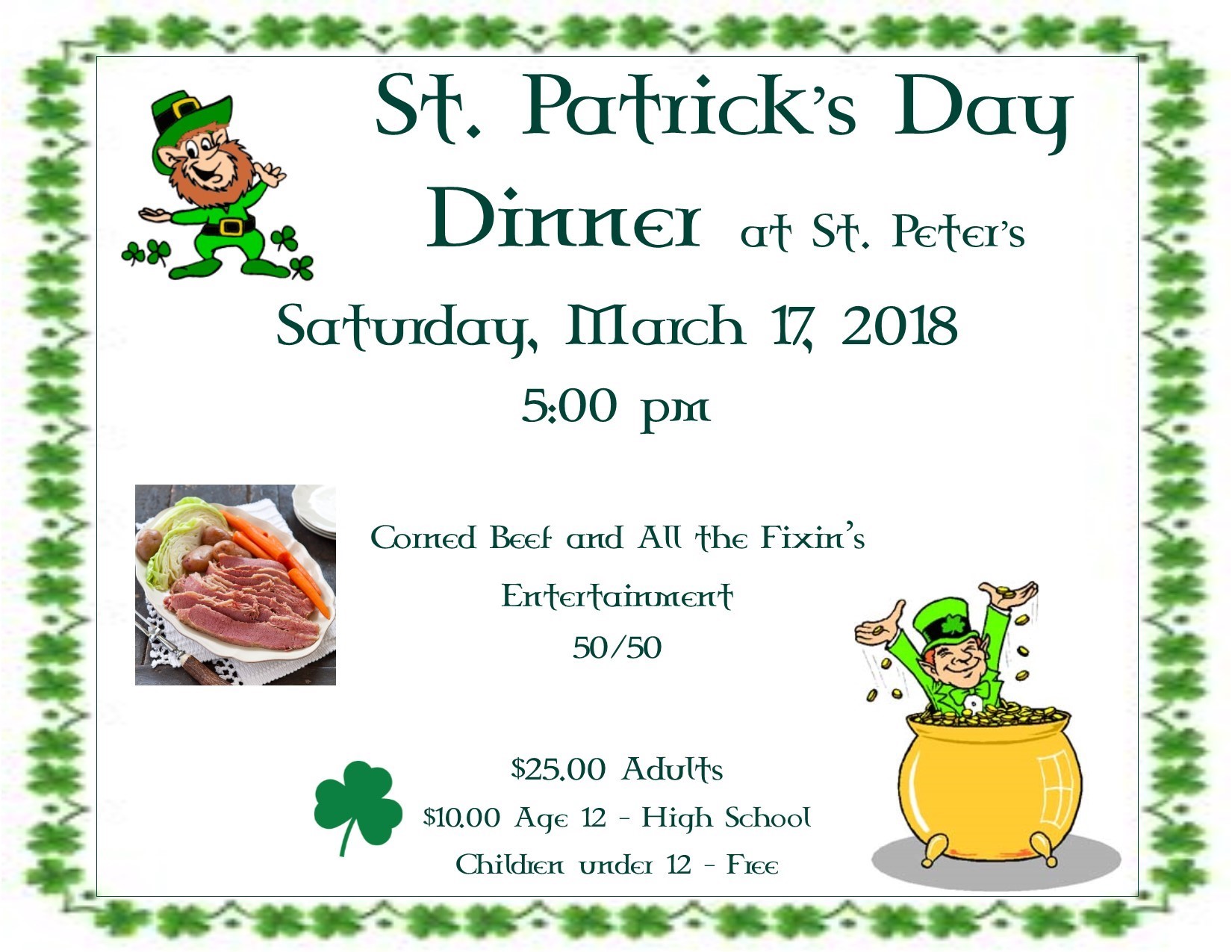 Weekdays:


Bible Study: Tuesdays at 10:30 am

Parish Office is open Monday through Thursday 9:30 am until 2 pm.

A warm welcome will greet you at St. Peter's!
St. Peter's by-the-Sea Episcopal Church
500 South Country Road
Bay Shore, NY 11706
Phone: 631-665-0051
Fax: 631-665-0052
Join us on FACEBOOK

www.facebook.com/StPetersbytheSea
www.facebook.com/StPetersBytheseaEarlyChildhoodLearningCenter
https://www.facebook.com/centerforartstpeters
https://www.facebook.com/stpeterstreblechoir/
AND FOLLOW US ON TWITTER
https://twitter.com/stpetersbaysho1