Celebrate Mother's Day A Little Differently This Year

Juggling the needs of newborns and infants is never an easy task and this is certainly one of the many reasons we choose to honor our mothers on Mother's Day. At the same time, for most of us, we are also grateful that the cost of infant care necessities did not compete with other basic expenses like food. But this is not the case for too many mothers today.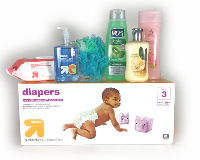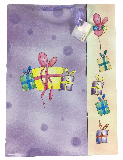 This Mother's Day you can help relieve this burden for
mothers-in-need by contributing to the Mother's Day Emergency Relief Package. This package contains essential items for the baby, and several modest health and beauty "luxuries" for the mother. All packed in an attractive bag.
HOW YOU CAN HELP
With your donation of $29.95 our volunteers will make up an attractive package with these items and donate the packages to local organizations for distribution before Mother's Day. Make your check payable to St. Peter's and add "Mother's Day 2015" to the memo line, or click the button, below. Please respond by May 3.